Russia poised to launch 'large-scale' airstrikes on Aleppo with all eyes fixed on US election
Reports from Moscow suggest that the Kremlin will attack the embattled Syrian city as the US votes.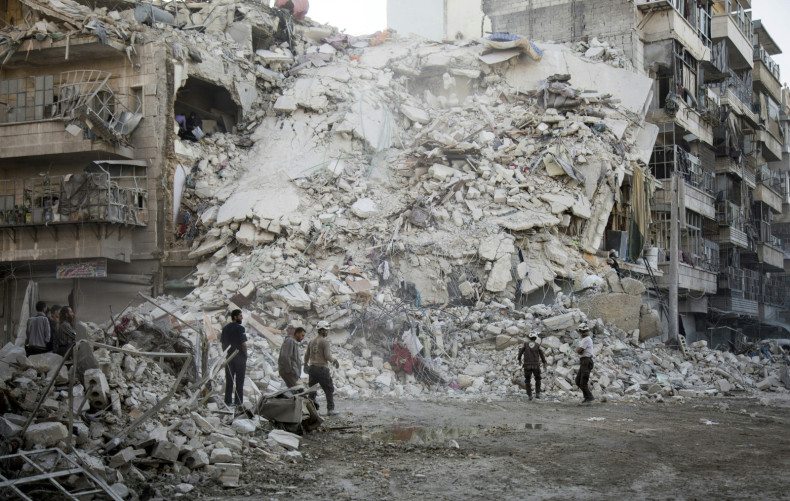 Russia is set to launch "large-scale" airstrikes on embattled Aleppo in Syria as the US focuses on its presidential election, according to reports from Moscow. The strikes are predicted to involve cruise missiles and both land-based and carrier-based warplanes, after the arrival of a fleet of Russian war ships in the eastern Mediterranean.
On Monday (7 November), Russia said its air force would maintain a moratorium on air strikes in the city unless attacked by insurgents. However, by the next day the Kremlin looked set to target rebel-held areas of the city where the Bashar al-Assad's troops have besieged opposition fighters
The Interfax news agency cited a Russian Defence Ministry source as saying that Moscow was preparing to resume air strikes "in [the] coming hours". In the past week, the Russian Navy has amassed a fleet in the eastern Mediterranean, including its only aircraft carrier, the Admiral Kuznetsov.
This carrier, which made its way through the English Channel under the watchful eye of the British Army, is joined by the Russian Navy's biggest battle cruiser, Peter the Great. The Admiral Grigorovich, a nuclear-powered missile frigate, and up to 20 other ships are also positioned between Cyprus and the Syrian coast.
A military source inside the Russian Navy told Gazeta.ru: "While in previous cases, when missile attacks were launched from the Caspian Sea, there were dozens of targets destroyed, this time, in literally two to three days, hundreds of terrorist targets will be destroyed from long range."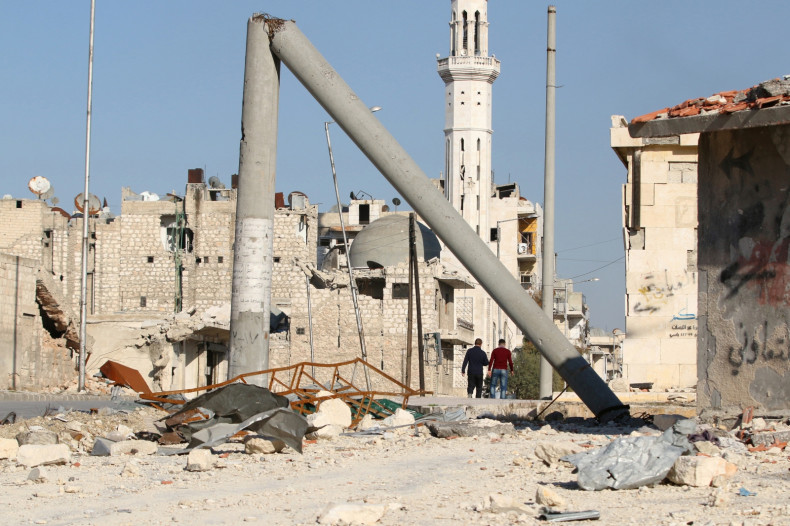 An attack from the Mediterranean-based fleet could involve the first carrier-based air sorties in Russian history. It could feature the use of Kalibr cruise missiles from the Grigorovich and/or the submarines as well as Russian warplanes taking off from the Hmeymim airbase near Latakia, according to the Guardian.
The UN has said that Russia, the Syrian Army and rebels may all be guilty of war crimes in northern Syria for targeting its civilian infrastructure during the fighting.
It is widely believed that a Donald Trump presidency would be more favourable towards Russia with Hillary Clinton expected to adopt a more robust position towards Moscow.