Activists from The Syria Campaign and Syria Solidarity UK have blocked the entrance to the Russian Embassy in London to protest the bombing over Aleppo.
Two activists chained themselves to the embassy's gates, while a few dozen others have laid out 800 white mannequins limbs to represent the victims of the Russian and Syrian air strikes over the city, which campaigners say are an attempt to annihilate Aleppo.
"We're here because innocent children are being killed in their beds, while doctors are being bombed just for trying to save the lives of others. The Russian government and the Assad regime are committing these war crimes in Aleppo and things could be about to get even worse," said John Dunford, one of the Syrian Campaign activists who chained himself to the gate, in a statement to the press.
He also criticised the UK government for not doing more to stand up against the atrocities and protect civilians.
The activists are appealing to Foreign Secretary Boris Johnson to increase pressure on Russia, including announcing new sanctions targeting Russia's financial interests in the UK. The Foreign Secretary had invited anti-war activists to protest outside the Russian embassy in October.
"I would certainly like to see demonstrations outside the Russian Embassy, where is the Stop the War coalition?" Johnson said at the time. The Foreign Office was not immediately available to comment on Johnson's reaction to today's (3 November) protest.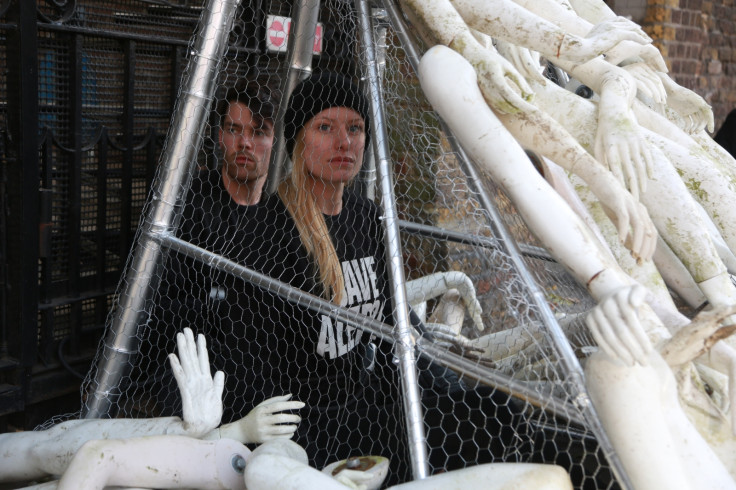 Intelligence reports indicate that Russia is preparing a new major assault on Aleppo. Moscow has announced a 10-hour humanitarian pause for 4 November, urging civilians and fighters to leave the city in that time frame.
Russian planes dropped leaflets on Aleppo on Thursday morning (3 November) to remind them of the ultimatum and instruct them on how to leave the city. Channel 4 news reporter Krishnan Guru-Murthy shared a photo of the leaflet on social media.
According to the Syrian Network for Human Rights, in October 2016 alone, 1106 civilians were killed in the conflict in Syria, 791 of which at the hands of the Regime and Russian forces.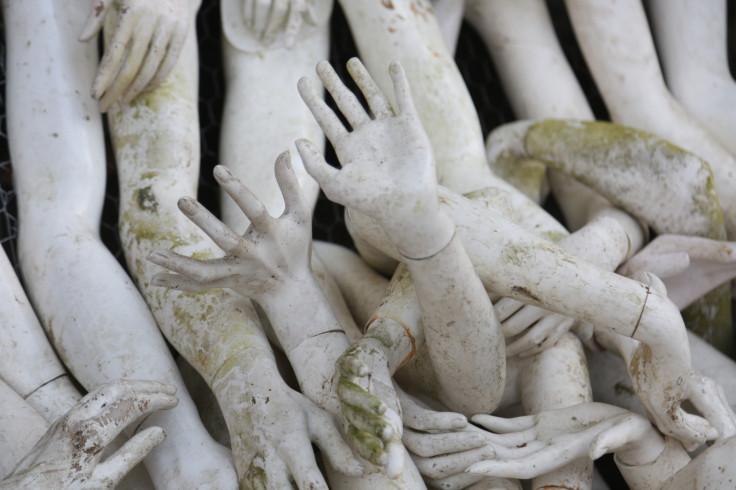 "The bombing of Aleppo is not just an attack on Syrians. It is an attack on humanitarian law. The Russian government and Assad are shredding international agreements and laws that exist for the protection of all of us. To save Syria is to save ourselves," said Amr Salahi from Syria Solidarity UK.
The activists have compiled a list of telephone numbers from Russian embassies in different countries, inviting people to call the diplomatic missions to tell them "the world is watching".
"The only way to save the people of Syria is through a peaceful transition to a new government. Stop the bombing indefinitely and restart the talks" the activists demand.
In support of the protest, the international activist network Avaaz launched the hashtag #EUSaveAleppo. They invited people to contact their governments and Russian embassies in their countries to demand an end to the killing of civilians.