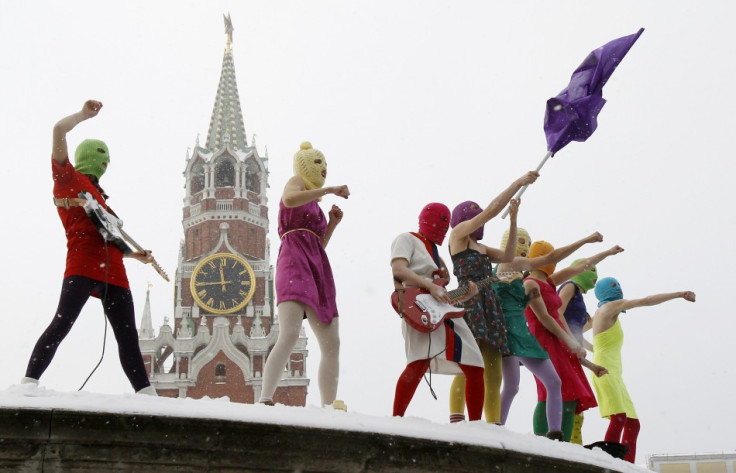 Russian Orthodox churches will be given extra protection after a publicity stunt by feminist punk band Pussy Riot at one of Russia's holiest buildings.
Cossacks have vowed to protect their shrines against a repeat of the band members storming the altar at Moscow's Christ the Saviour Cathedral.
They sang their controversial Mother of God Turn Putin Away before they were stopped by security and ushered out. The stunt enraged the country's Orthodox population.
Cossack patrols will move between Moscow's churches to prevent a repeat event.
"Voluntary Cossack guards will appear next to each church in the southeast of Moscow," a spokesperson for the local authority said.
Cossacks were said to be carrying signs with the motto "Protect Orthodoxy's relics".
Pussy Riot told Gazeta.ru that they hoped to get across the message that people should think for themselves. The band accused the Russian Orthodox church of hypocrisy.
"His holiness Patriach Kirill is wearing a watch worth $40,000, which is unacceptable considering that so many of his flock live in poverty," the band said.
"We bear in mind the feelings of the believers and sincerely cannot understand why they are not outraged when their pastor demonstrates such Mammon and campaigns for a candidate who is further than anyone from the Christian commandments."
Church spokesman Vsevold Chaplin has called for the band to face criminal charges.