A racist student has put post-it notes reading "white" and "coloured" over a high school drinking fountain in an echo of segregation policies in pre-Civil Rights America.
A photo of the stunt has gone viral after a fellow Franklin High School student posted it on Facebook in sheer disgust. There were claims that it was not the only case of racism at the Wisconsin school in recent times.
"It's unacceptable," wrote Jacob Romanski beneath his photo post.
"I took this picture today at school. The principal was notified immediately and I made sure this kid got in trouble. I really don't want to see this again," he added.
Former student Amber Ariel Smith shared the image on Facebook and made further claims about racism at the school based on her personal experiences.
"From my sisters being called N***** and the school not doing anything about it. To students making a VIDEO about how it's OKAY to say n***** for a presentation and the school STILL not doing anything," she wrote.
"I swear if the school don't do anything this time I'm driving up there myself. My younger brother and sisters shouldn't have to be disrespected like this and no one doing anything about it."
The identity of the student who committed the act has not been disclosed by the school. It was not clear if the student would be expelled or suspended.
Romanski said the stunt had made him angry and hoped that his picture would "open people's eyes to what the students are seeing".
He added that some students "throw around" the N-word.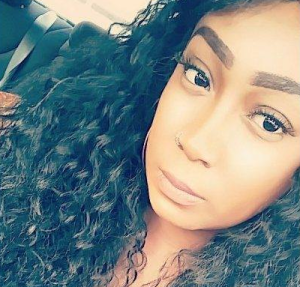 The Wisconsin Latin American League condemned the incident and also made a broader point about attitudes towards race at the school.
It said: "Unfortunately, Franklin High School, like many schools and districts, does not recognise or celebrate the federal holiday recognising the achievements of Dr Martin Luther King, Jr.
"We ask that the district consider changing that policy. Today's action highlights the urgency of taking actions to ensure that the school celebrates tolerance and inclusion as part of its curriculum and culture."
Franklin High School principal Michael Vuolo released a lengthy statement in response to the uproar.
"Franklin High School values each and every one of our students," he said. "This act of intolerance by an individual does not represent the values of Franklin High School or the approximately 1,700 people who teach and learn here every day.
"The display was offensive, hurtful, and wrong. As a school community, we have a responsibility to treat one another with kindness, respect, empathy, and compassion."