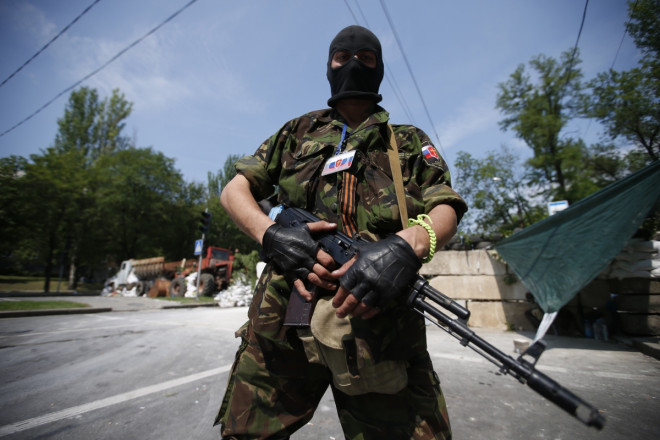 Russian has confirmed Moscow would be sending humanitarian aid to the Donetsk region in eastern Ukraine even as the Kiev administration pledged to wipe out separatists in the region.
Moscow has however stopped short of either confirming or denying its position about supplying military aid to the pro-Russian rebels.
"Humanitarian aid will be given to them for sure, but I can't say anything about military aid. The military should be asked about that," Russian presidential spokesperson Dmitry Peskov.
The remarks have come a day after the self-proclaimed Donetsk People's Republic sent a formal request to Moscow for accession and seeking assistance.
In another development, Ukraine's president-elect Petro Poroshenko has said Kiev is determined to punish the rebels who shot down the helicopter killing at least 14 people including an army general.
"These criminal acts of the enemies of the Ukrainian people will not go unpunished," he said, according to the Unian news agency.
"We must make every effort to make sure that no more Ukrainians die at the hands of terrorists and bandits."
The Mi-8 aircraft was shot down near Slovyansk. The city is located in the Donetsk region, one of the two provinces that declared independence from Ukraine.
The US has also expressed concerns over fresh fighting in Slovyansk, the region which has witnessed severe clashes between the Ukrainian army and the pro-Russian separatists.
"We are disturbed by the ongoing violence in eastern Ukraine," said White House spokesperson Jay Carney, urging Moscow to use its influence on rebels in bringing down the violence.
Carney said: "We are concerned that this indicates separatists continue to have access to advanced weaponry and other assistance from the outside."