Russia is mounting a display of its military strength at a four-day arms show called Army-2015 at Kubinka air base outside Moscow, Russia.
Russian President Vladimir Putin delivered an opening address at the forum. He revealed that his country's military will add more than 40 new intercontinental ballistic missiles this year, adding that the ICBMs can penetrate any advanced anti-missile defence shield.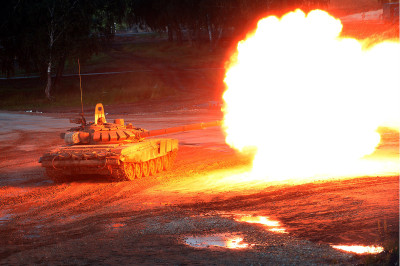 US Secretary of State John Kerry called Putin's announcement concerning. "We're trying to move in the opposite direction," Kerry said. "We have had enormous cooperation from the 1990s forward with respect to the structure of nuclear weapons in the former territories of the Soviet Union."
He said Putin could be posturing. "It's really hard to tell, but nobody should hear that kind of an announcement from the leader of a powerful country and not be concerned about the implications."
Nato secretary-general Jens Stoltenberg described the Russian arms build-up as "nuclear sabre-rattling". "They are developing new nuclear capabilities and they are also using nuclear rhetoric more in the way they are messaging their defence strategy and defence posture. It's destabilising and it's dangerous," he said.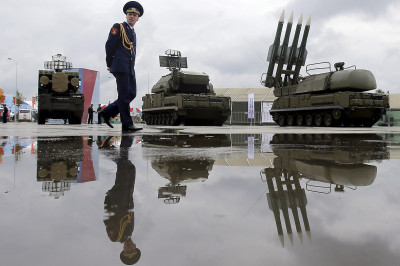 Relations between Russia and the West have plunged to their lowest point since Cold War times, thanks to Moscow's annexation of the Crimean peninsula and support for a pro-Russia separatist insurgency in eastern Ukraine.
In his speech at the arms show, Putin vowed to continue a big arms modernisation programme despite the nation's economic downturn. Russian arms makers used the arms show to publicise costly new weapons that even the Soviet Union couldn't afford.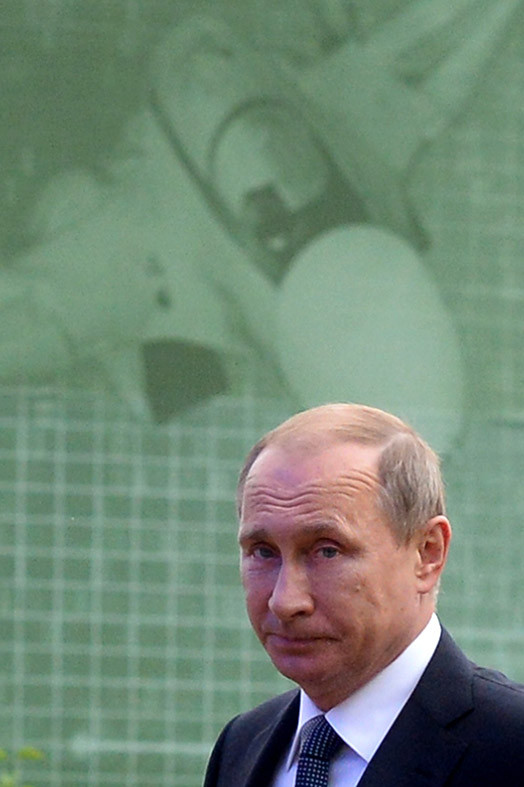 The navy revealed a project of an aircraft carrier capable of carrying 90 aircraft. It also showed a mock-up of a new amphibious landing ship, a vessel similar to the Mistral-class ship built on Russian orders in France, whose delivery has been suspended over the Ukrainian crisis.
The Russian leader also noted the military was to start testing its new long-range early warning radar intended to monitor the western border and later will deploy another one in the east.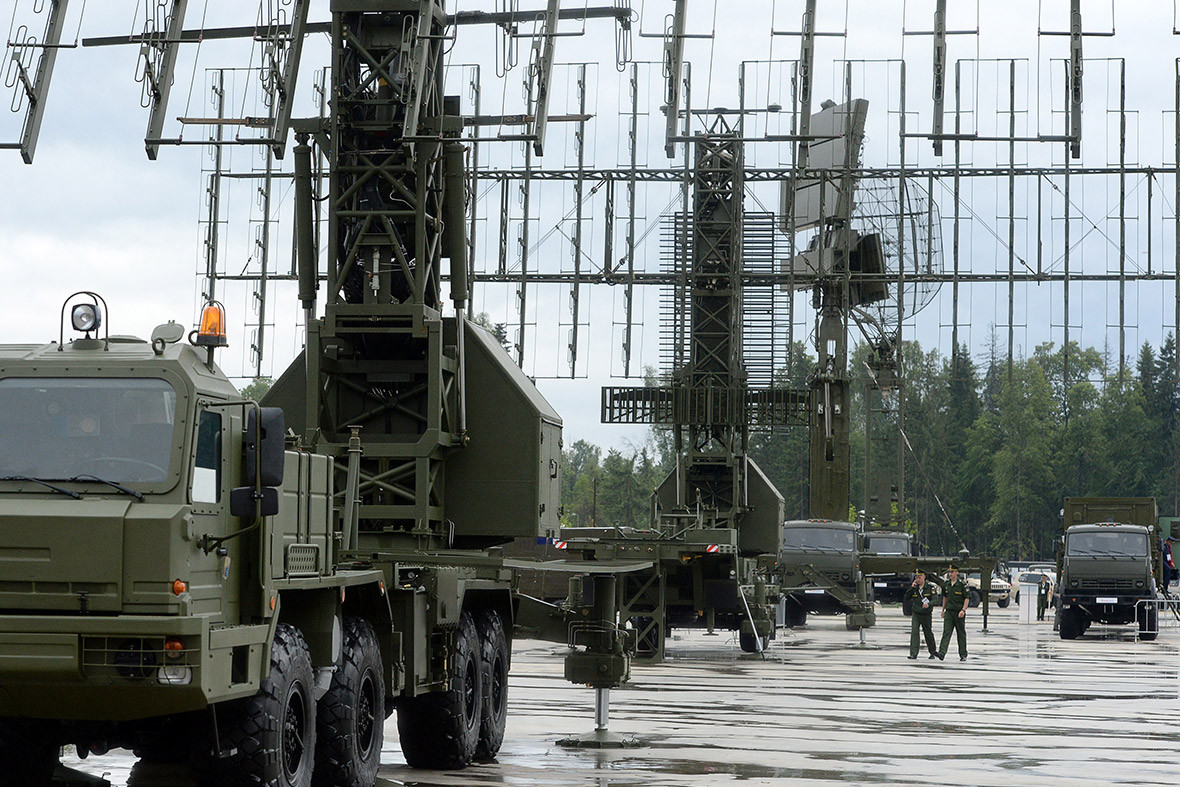 Modernising the nation's nuclear forces is a top priority for the military, which needs to gradually decommission its ageing Soviet-built ICBMs.
The Army-2015 forum will run until Friday 19 June and is expected to attracted more than 100,000 visitors.