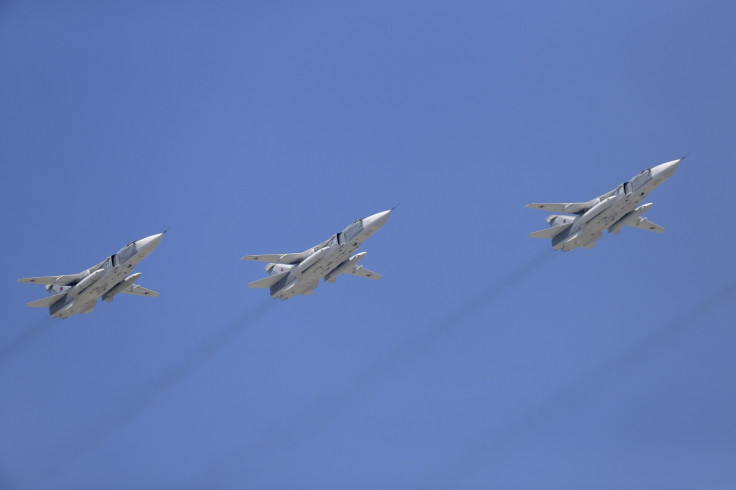 Russian warplanes carried out a simulated nuclear attack against Sweden less than two years ago, according to a Nato report.
The training mission took place at the eastern edge of Stockholm's archipelago on March 29, 2013, with Sweden's military flat-footed as the majority of its staff were on holiday at the time.
The annual report by Nato's Secretary General Jens Stoltenberg revealed that the exercise was a simulated nuclear attack, and involved four Russian Tupolev Tu-22M3 bombers , which were escorted across the Gulf of Finland by two Sukhoi Su-27 jets. It suggests that a military base in Småland in southern Sweden and the National Defence Radio Establishment, which monitors signals intelligence, were the likely targets of the simulated attack.
The exercise is one of several simulated attacks against Nato members and their allies in recent years, according to the report. "As part of its comprehensive military rearmament, the extent of Russia's military maneouvers and exercises have reached levels not seen since the end of the Cold War," it said.
Over the past three years, Russia has conducted at least 18 large-scale snap exercises, some of which have involved more than 100,000 troops. "These exercises include simulated nuclear attacks on Nato Allies (eg, ZAPAD [a large-scale Russian military exercise]) and on partners (eg, March 2013 simulated attacks on Sweden)," he added.
The incident caused controversy at the time, as Sweden was caught unawares, and had to rely on Danish jets which were part of the Nato's Baltic air policing mission to respond. Russia's ministry of defence has not commented on the report, but has previously claimed that its military exercises do not simulate attacks against the West.
Russian military posturing has sparked debate in Sweden on whether the country should join Nato, which almost half declaring themselves in favour in a recent poll.
In response to a film broadcast by the BBC on February 3, which explores the West's hypothetical response to a Russian attack, lawmaker Frants Klintsevich told TASS news: They [West] have always demonized Russia trying to show that it is uncontrolled and non-European. As for what happens recently …we qualified this a long time ago as an information war, a very serious and a profound one."