Fierce battles are under way in rebel-held areas of northern Aleppo as Syrian government forces backed by Russian air power continue their assault on the country's most populous city. In response to the government onslaught, opposition negotiators have been pushed to the verge of walking out on UN-brokered peace talks in Geneva. The talks, which are meant to take place for several months, have been happening for a matter of days.
The Syria Observatory for Human Rights reported more than 750 fighters from the al-Qaeda affiliated al-Nusra Front were now engaged in fighting in northern Aleppo with shells raining down from both government and rebel lines. The UK-based observatory reported that hundreds of civilians had fled the areas where Russian and regime airstrikes had taken place. Syrian state news agency SANA has claimed government gains in al-Uwainat village and Maarasta al-Khan as well as the cutting of supply routes to Aleppo through the towns of Nubbul and al-Zahraa.
Talks in Geneva, where on 2 February UN envoy Staffan de Mistura said negotiations were the last chance to bring about an end to the conflict, are on the verge of breaking down.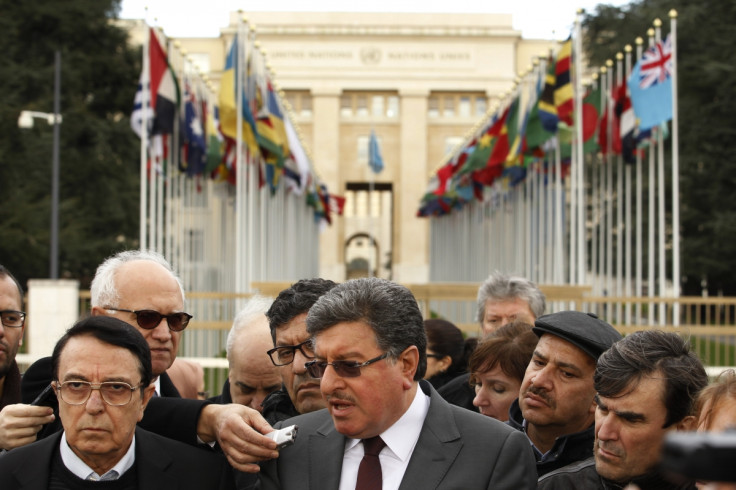 Basma Kodmani, a member of the Syrian opposition's negotiating team in the talks, told the Associated Press that Assad's message was clear: "There is nothing to negotiate. Just go home." The opposition's largest opposition bloc has said it would hold meetings on whether to continue or leave Geneva over the next two days. Aid convoys to Moadamiyeh, a rebel-held district in Damascus, have provided some small hope for the talks but the opposition say the arrival of Red Cross aid is an empty gesture following the violence.
Assad forces have gained momentum against Syria's rebels following the intervention of Russian forces to prop up their longest standing ally in the region. The loss of key districts in Aleppo, held since 2012, would constitute a bodyblow to the Syrian opposition. Russian foreign minister Sergei Lavrov has said during a trip to Muscat in Oman that Moscow has now intention of suspending its campaign. "Russian strikes will not cease until we really defeat terrorist organisations like Jabhat al-Nusra. And I don't see why these air strikes should be stopped," he was quoted as saying.