Russia Slaps Ban on Ukrainian Fruit and Vegetables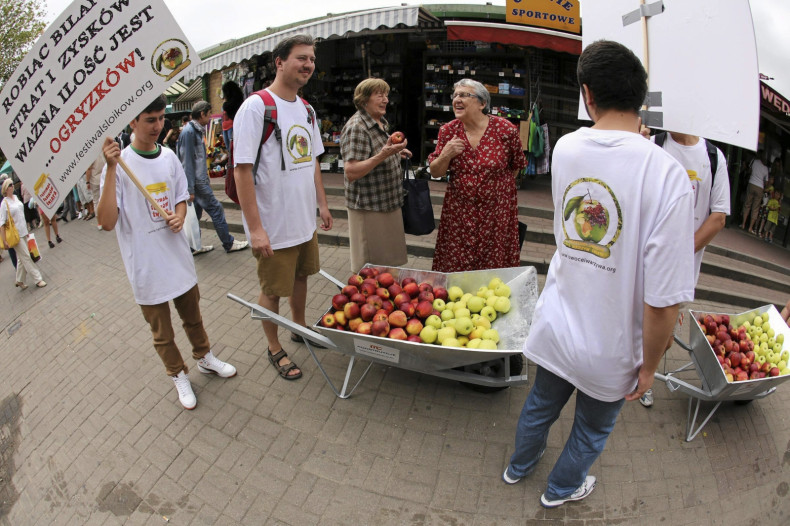 The Russian government has banned the import of fruit and vegetables from Ukraine, in case they may have originated in the European Union.
In a statement today (21 October), the Russian agricultural body said the ban will come into place on 22 October and remain in place until Ukraine is in a position to label its goods, providing information as to product origin.
A statement said: "To date Rosselkhoznadzor hasn't received a response from Ukrainian counterparts, and having taken into account the full range of threats and risks of the current situation, the deputy head of Rosselkhoznadzor, Aleksey Saurin, has decided, as of tomorrow, to introduce temporary restriction on imports from Ukraine, as well as the transit of produce through its territory."
The watchdog said the ban will stop the spread of pests such as the apple moth and the Californian thrip.
It comes on the same day Rosselkhoznadzor slapped a temporary embargo on "imports into Russia from European Union countries of some types of products for human consumption, namely bovine and porcine by-products, food fine and coarse meal from meat or meat by-products, bovine fat, porcine fat (including hog grease) and avian fat, due to multiple detections of banned and harmful substances in delivered into Russia from European Union countries by-products".
Russia is also said to be mulling a ban on state-owned companies importing vehicles, heavy equipment and metallurgy products in a bid to support local industry.
"The restrictions will be recommended to state companies by state representatives on their boards of directors," a source in the Ministry of Economic Development told the Kommersant newspaper.
Ukraine had initially increased its export of fruit and vegetables – mainly apples, cucumber and tomatoes – to Russia, as a result of the ban on fresh food imports from the EU, US, Norway and Australia, which came into effect on 7 August, on a year-long basis. Subsequently, Kremlin officials have said the ban will remain in place until the West eases its sanctions on Russian businesses and individuals.
However, the devaluation of the Russian ruble meant that suppliers were left to accept lower prices on goods. Producers were also struggling to be paid on time.
Of Ukraine's 200,000 megatons of fruit and vegetable exports per year, 70% are dispatched to Russia.