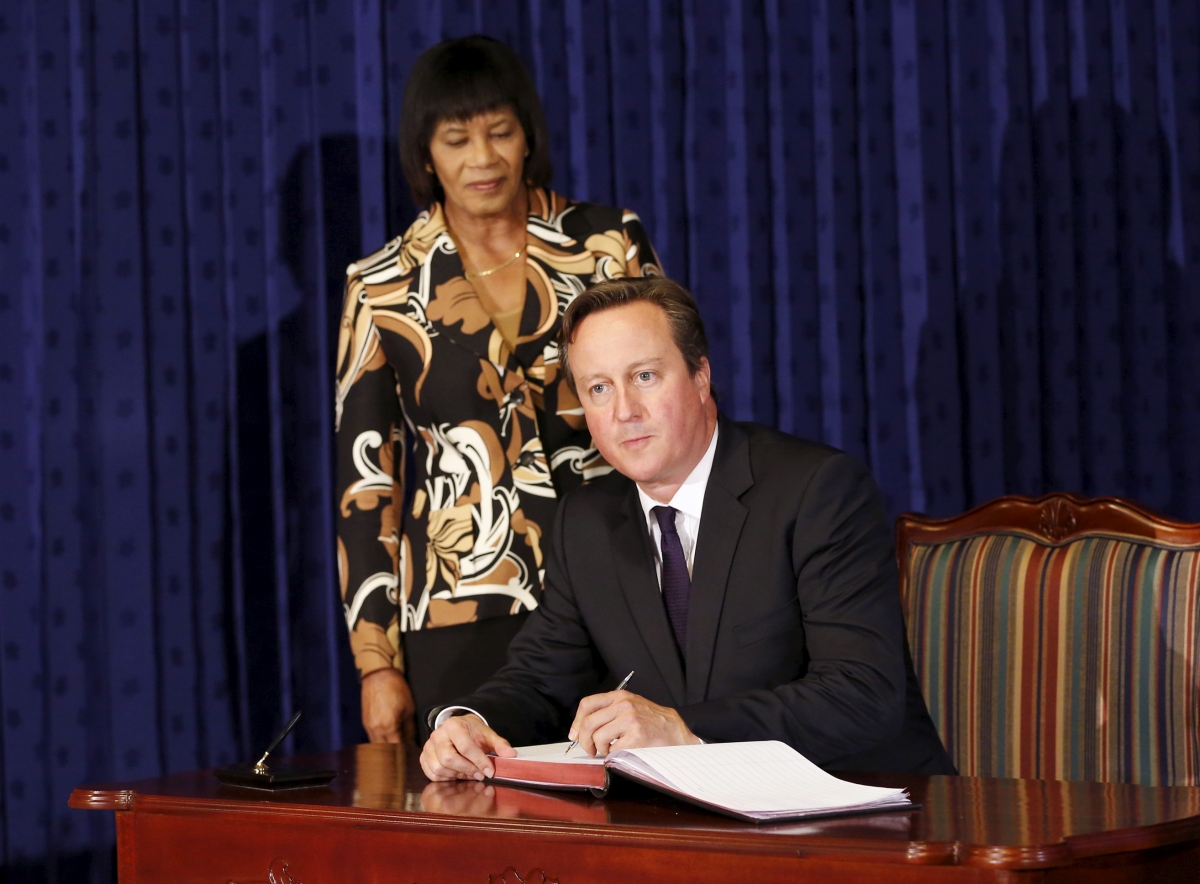 David Cameron has given his support to Russian air strikes in Syria, but warned the UK will have to "look very carefully" at whether the Kremlin-ordered strikes have targeted the Free Syria Army. Speaking over the course of an official visit to Jamaica, Cameron said the UK would welcome the strikes if they targeted Islamic State (Isis) in the country. UK pilots have been involved in coalition air strikes against the militant group alongside France, Canada and the US.
However, the PM warned if Russia had targeted Free Syria Army positions then it would be a "retrograde step". "We will need to look very carefully at exactly what has happened. I have a clear view that if this is a part of international action against IS, that appalling terrorist death cult outfit, then that is all to the good.
"If, on the other hand, this is action against the Free Syrian Army in support of [Bashar al] Assad the dictator, then obviously that is a retrograde step but let us see exactly what has happened," the Press Association reported.
The targets of the Russia's first air strikes in Syria have been disputed. Syrian opposition groups report Russia targeting Free Syria Army enables in north eastern Homs province. Russia has always said its military assets, deployed at Latakia airport on 27 September, were sent to battle the threat of IS.
Syrian opposition has said the air strikes hit areas held by the Western-backed Free Syrian Army, the al-Qaeda-linked al-Nusra front and other Islamist groups such as Jayish al-Islam, which opposed the Russia-backed Assad regime.