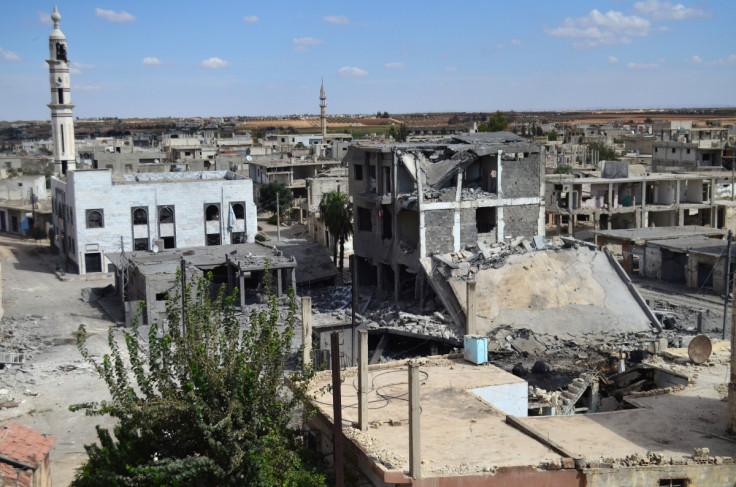 Russia has launched at least 30 air strikes in Syria, including attacks on rural areas near the rebel-held towns of Jisr al-Shughour and Sahl al-Ghab in the second day of military operations in the war-torn country.
Lebanon-based al-Mayadeen TV reported that the areas, which are strongholds of the Jaysh al-Fath (Army of Conquest) opposition group, were targeted by Russian jets. Jaysh al-Fath is a coalition of rebels including al-Qaeda-linked Nusra Front, Ahrar ash-Sham and other Islamist groups.
Russia's ministry of defence said it is targeting the Islamic State (Isis) in Idlib today (Thursday 1 October):
The spokesman of Russian president Vladimir Putin, Dmitry Peskov, said that the targets were "being determined in coordination with the Syrian Defence Ministry".
The new raids come after Russian foreign minister Sergei Lavrov denied international and local reports that Russian jets targeted non-Islamic State (Isis) rebels and killed scores of civilians. "The rumours that the target of these air strikes was not IS positions are unfounded. [The strikes were] in response to the appeal of the Syrian leadership to help fight IS and other terrorist groups," he said in New York. "Talk began that civilians were hurt by air strikes. We have no such data. We carefully make sure that these target strikes are precise".
The SU-24 strike aircraft launched a series of aerial bombings in Homs, Hama and Latakia. Russia's defence ministry said eight targets belonging to IS were hit.
However, Western-backed Syrian rebels, US and other officials have repeatedly claimed that some of the groups supported by the US had been hit by Russian warplanes. Among the areas targeted was a base of the Western-backed Free Syrian Army (FSA), according to its leader Jamil Saleh. A leader of the group, Lyad al-Deek, was also killed in an air strike in Homs province
Saudi Arabia demanded that Russia end its bombing campaign "immediately", saying IS is not present in the areas targeted. "These attacks led to a number of innocent victims," Saudi diplomat Abdallah al-Mouallimi said in New York.
Britain warned that the air strikes risk driving Syria's moderate opposition into the arms of IS. "We are clear that if Russia wants to join with the coalition in air strikes against IS then we would welcome that. If what Russia is doing is carrying out air strikes in defence of the regime then that is a very different issue," said British foreign secretary Philip Hammond.
"The message we are trying to get across to the Russians – we are genuinely trying to explain this to the Russians – is that trying to prop up [Bashar al] Assad as part of a counter-IS strategy simply will not work. Because all you will do is drive the entire opposition to Assad into a single camp, led by IS. That is the worst possible outcome."