WARNING: Graphic Content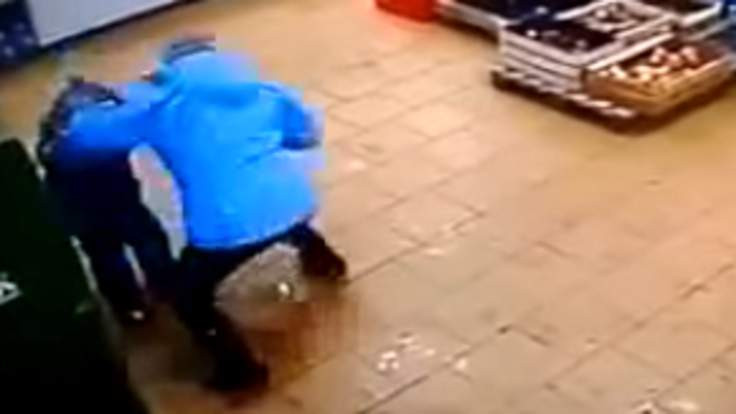 A shocking video of a mother beating up her five-year-old son has sparked outrage on Russian social media. In the video the woman is seen throwing the boy to the ground and kicking him in the stomach, allegedly because his £20 welfare payment had not yet been deposited into her bank account.
The incident happened on 10 November, 2015, in the northern Russian town of Labitnangi. The vicious attack was caught on CCTV after the woman's attempts to withdraw money from a cash machine inside a shop failed.
Enraged, she takes out her temper on the child, hitting him on the head and throwing him to the ground before she kicks him in the stomach. The child can be seen writhing in pain on the floor. She continues to attack him, pulling him up by his hand and dragging him outside where she picks him up by his coat and hurls him several metres away into the snow.
A shop assistant who witnessed the horrifying scene runs to help the boy as the mother walks off. The woman has been identified by local media as 31-year-old Zhanna Voitishek.
Attempting to defend her actions, Ms Voitishek reportedly said: "It was a simple nervous breakdown. It happens. I just overreacted a little bit, that's all."
Russia's Investigative Committee told Sky News Voitishek and her family were suspected of misconduct towards the boy before and have been monitored by local authorities since 2015.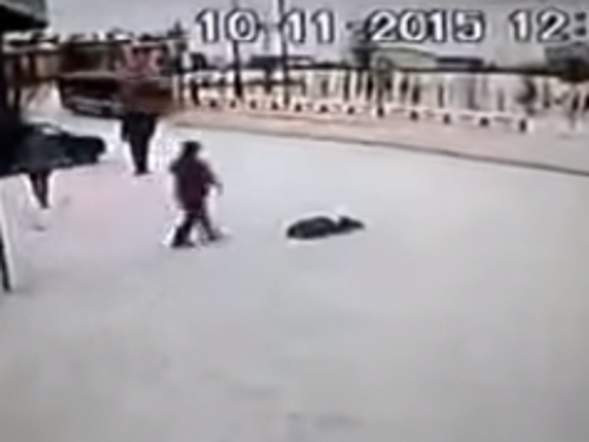 The video has sparked public outrage and prompted a criminal investigation involving beating and tormenting of a minor. However, psychiatric experts found Voitishek has mental health issues.
Details of the boy's condition have not been revealed by the authorities, but he was taken from his father, Voitishek's partner, and is currently in hospital. Voitishek has been detained for 48 hours and questioned by police, while authorities are trying to arrange for her sister to take the child in her care.
Russian Children's Rights Ombudsman Pavel Astakhov said the boy won't be taken away by the social services as he has a father who lives separately, according to local media reports. "The boy is from a complete family. He has a father with whom we have no complaints, so he hasn't been taken from the family," said Astakhov.
On his Instagram account he thanked the public for their vigilance and confirmed that his representative in the region is investigating the attack.
According to official data, more than 1,500 Russian children suffered violence at the hands of relatives in 2015.