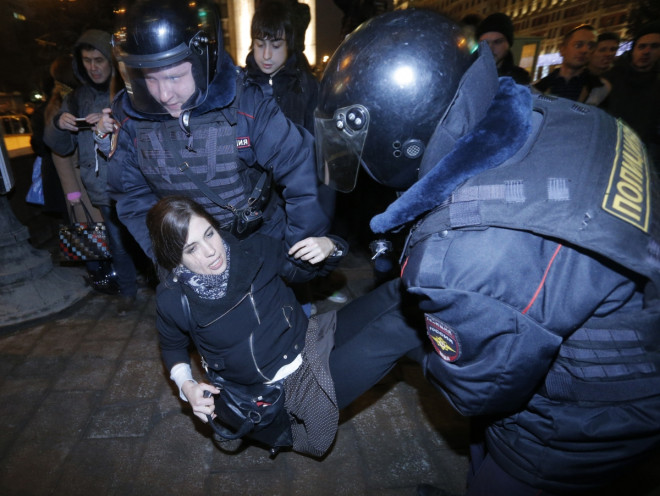 A video showing members of punk group Pussy Riot being assaulted by a gang of youths in a McDonald's restaurant in Russia has been released by members of the band.
Maria Alyokhina and Nadezhda Tolokonnikova were attacked by "an organised group" of young men with pepper spray and antiseptic in the Russian city of Nizhny Novgorod, Tolokonnikova's husband Pyotr Verzilov told AFP.
Pussy Riot released the video which showed six men bearing nationalistic Russian symbols shouting abuse at the women, including a sign which read: "Dirty whores, get out of the city".
"At 7:20am (0320 GMT), an organised group barged into the McDonald's where members of Pussy Riot with their crew were having breakfast and attacked them with pepper spray, green antiseptic and other weapons," Verzilov said.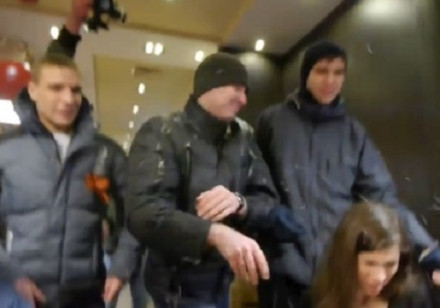 Yevgeny Gubin, the group's lawyer, told Interfax news agency that the assailants "threw metal objects" at the women too.
Tolokonnikova took to her Twitter to post doctor reports that she had sustained facial chemical burns as a result of the attack.
Russian police are investigated the assault, according to Interfax.
The group were released from a two-year prison sentence in December last year.
The assault comes just a month after the group were whipped by cossacks at the Sochi Winter Olympics.