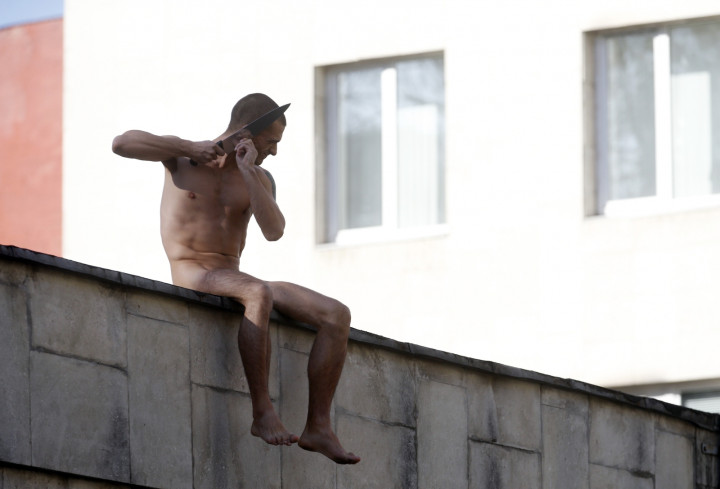 Pyotr Pavlensky, an artist and activist, nailed his scrotum to the Red Square in 2013. This time, he goes for his ear lobes, cutting off one to protest against Russian President Vladimir Putin's politics.
Placing himself completely naked on the rooftop of the Serbsky State Scientific Center for Social and Forensic Psychiatry, Pavlensky slashed off his earlobe with a butcher's knife on Sunday, reported Grani.ru News.
Blood was seen dripping from his ear and rolling down his chest, as police officials took him away following the protest.
Pavlensky was making a statement to draw attention to Putin's use of psychiatry to accuse political foes, particularly the incident where Ukrainian air force pilot Nadiya Savchenko was accused on psychiatric grounds for the murder of Russian journalists in Ukraine.
Savchenko's case is rumoured to have been politically motivated.
"The knife separates the earlobe from the body. A concrete wall of psychiatry separates the reasonable from the mad patients. By again using psychiatry for political goals, the police give themselves the power to separate the sane from the insane," said Pavlensky in a statement about the protest he calls "Separation."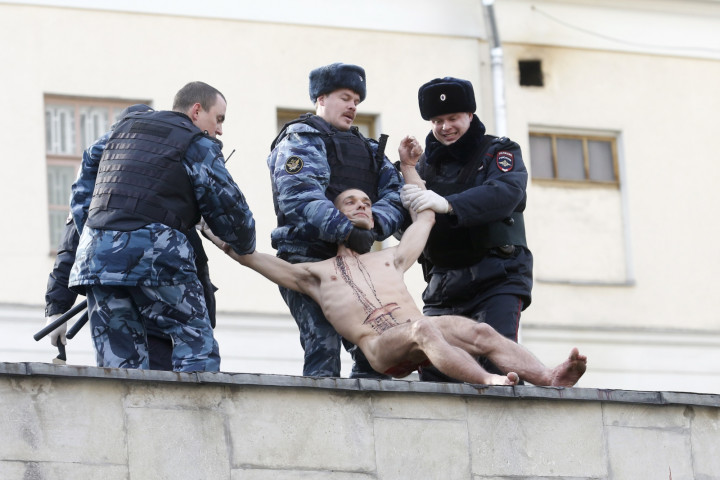 Pavlensky has previously sewn his mouth shut and wrapped himself in barbed wire in protests.
Despite being repeatedly ordered to undergo psychiatric evaluation, Pavlensky has been declared sane three times already, said his lawyer.
He is currently being held at the Botkinskaya Hospital and was under house arrest before this latest incident.