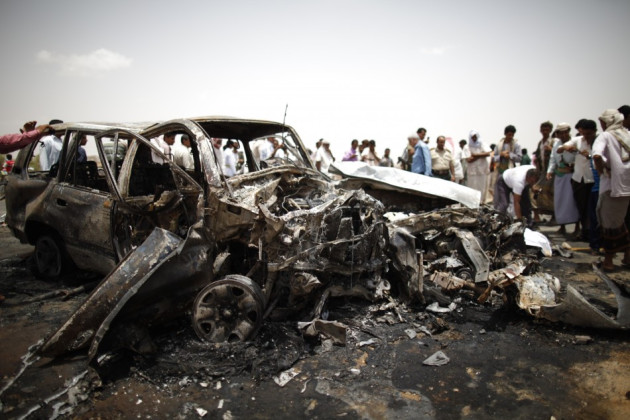 A Russian court has found a dead woman guilty of violating traffic laws, and has charged her with causing the death of her mother-in-law.
According to local news agency Ria Novosti, the case sets a legal precedent for the country. Effectively, it is the first time a person has been found guilty after death and therefore without the opportunity to mount a defence.
The incident in question happened in 2010, when a Citroen driven by Olga Alexandrina crashed into a Mercedes owned by LUKoil (Russia's second largest oil company) senior executive Anatoly Barkov. Alexandrina's mother-in-law, Vera Sidelnikova, was in the Citroen's passenger seat and the Mercedes was driven by Barkov's chauffeur, Vladimir Kartayev.
Original police reports blamed Alexandrina for the accident and the death of Sidelnikova, and cleared both Barkov and Kartayev of any wrongdoing.
However, there were widespread protests at the decision and a second report by Ria Novosti says public campaigns were mounted to restrict the use of flashing lights on VIP cars such as Barkov's.
Alexandrina's family were similarly distraught and appealed to the Constitutional Court, which ruled that such cases could not be closed without permission from family members, and re-opened the investigation.
Unfortunately, on Friday 5 July, a Moscow district court has formally pronounced Alexandrina guilty, despite the findings of an independent investigation conducted by the Federation of Car Owners.
On a related note, LUKoil has confirmed it will sponsor Sidelnikova's daughter until she reaches majority; her father died of a cerebral haemorrhage after the accident.