An official spokesman for Jeremy Corbyn has sparked anger after suggesting protesters against atrocities in Aleppo might have as much reason to demonstrate outside the American embassy as the Russian one.
The comment came after Moscow responded with fury to Foreign Secretary Boris Johnson's call for protests outside its embassy in London over the attack on an aid convoy taking supplies to the beleaguered Syrian city.
The Labour leader's spokesman said that while it was "absolutely correct" for the world to focus on atrocities committed by Russia and the regime of Syrian dictator Bashar Assad, it could divert attention from "very large-scale civilian casualties as a result of the US-led bombing".
Asked whether Corbyn backed the Foreign Secretary's call for demonstrations, the spokesman told reporters: "Obviously, people are entitled and at complete liberty to demonstrate outside not only the Russian embassy, but all the other embassies of those intervening powers.
"People are free to protest outside the intervening powers' embassies and there are a number of them – not just the US and Russia. There are multiple foreign interventions in the Syrian civil war and we've emphasised that there needs to be an end to that and those powers need to be part of a negotiated settlement, which is the only way to stop the conflict."
Labour backbencher John Woodcock – a vocal critic of Corbyn – reacted with anger: "By any reasonable measure this is just not true. This absurdity seems like a deliberate provocation, unworthy of our leader and our party."
And Brendan Cox, whose Labour MP wife Jo Cox was co-chair of the Parliamentary Friends of Syria before her death, said: "This isn't just wrong, it's absolutely disgraceful."
Liberal Democrat leader Tim Farron said that Corbyn's spokesman "seems to see an equivalence between Putin and Obama", adding: "Does Jeremy agree or is he going to sack his spokesman?"
Lib Dem foreign affairs spokesman Tom Brake called on the Labour leader to "clarify immediately if this is his party's official position".
Corbyn's spokesman denied he was implying a moral equivalence between the US campaign against Islamic State (Isis) terrorists and Russia's support for the Assad regime, but added: "The focus on Russian atrocities or Syrian army atrocities – which is absolutely correct – sometimes diverts attention from other atrocities that are taking place.
"Independent assessments are that there have been very large-scale civilian casualties as a result of the US-led coalition bombing. There are several cases of large numbers of civilian deaths in single attacks, and there hasn't been so much attention on those atrocities or those casualties.
"Both the United States and British governments have been reluctant to accept any independent assessments of what has taken place as a result of those campaigns."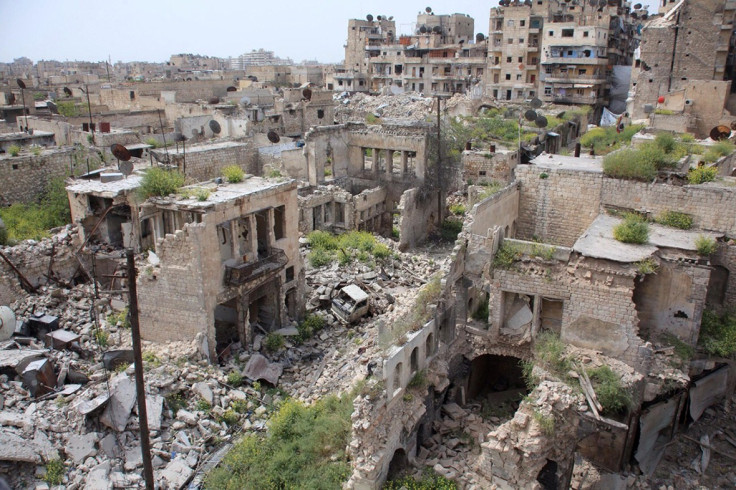 During an emergency Commons debate on Syria on 11 October Foreign Secretary Johnson pointed the finger of blame at Moscow for the suffering of civilians in Aleppo.
"I'd certainly like to see demonstrations outside the Russian embassy," he said. "Where is the Stop the War Coalition at the moment? Where are they?"
But Stop the War rejected his call, warning protests would "contribute to increasing the hysteria and the jingoism that is being whipped up at the moment against Russia".
The group's vice-chairman Chris Nineham told BBC Radio 4's Today programme it was able "to a certain extent" to influence the actions of Britain and its allies, but that a protest against Russia "wouldn't make a blind bit of difference as to what [President Vladimir] Putin does because we are in Britain and we are in the West".
Russian defence ministry spokesman Major General Igor Konashenkov dismissed Johnson's accusations as "a storm in a glass of muddy London water" and said that "Russophobic hysteria of certain members of the British establishment is no longer impressive".
Russia's embassy in London claimed MPs were on the "wrong side of history" over the Syria conflict.