A Russian MP and her former special services officer husband have been killed in an explosion in their car on Thursday 26 November, according to The Siberian Times. Oksana Bobrovskaya, 30, and her husband were found dead and partially naked in the rear of their vehicle.
The couple's four-year-old daughter was not in the car.
The top half of Oksana's body, who was in President Vladimir Putin's United Russia Party, was disfigured in the explosion which happened in Siberia's largest city, Novosibirsk.
Her husband – who is in his early 30s – was a former special services officer in the Russian military.
Police are unclear about the circumstances surrounding the couple's death. There were suggestions that she and her husband Nikita had been having a late-night romp when the husband detonated an explosive. A police source said: "There is a version that he held in his hands a kind of grenade, or a piece of TNT."
There have also been claims that a bomb had been planted in the car and the husband as the sole intended victim.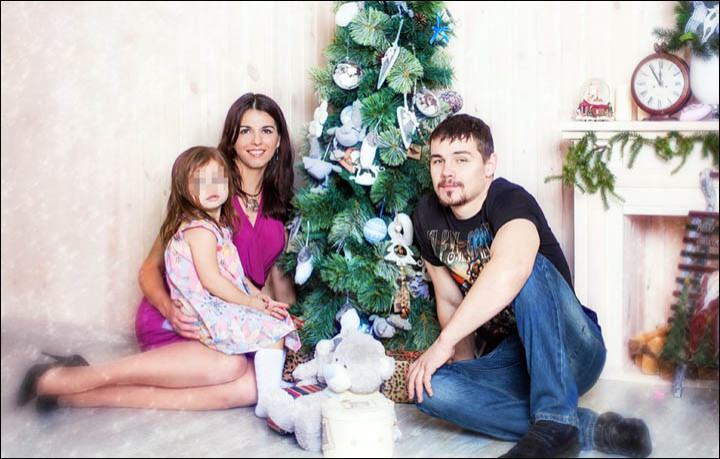 Witnesses reported hearing a loud explosion that left the bodies of the married couple completely disfigured, according to Evgenia Romanova, an eyewitness on the scene.
"First there was an explosion," Romanova said. "The security alarms on neighbouring cars started to scream, and I joked to my husband that the war with Turkey must have begun."
"And then I looked out of the window and saw all this carnage. My husband went down to the street, and I looked through the window," she added. "It was horrific – something you would not wish anyone to see. No heads, glass covered in blood… a nightmare."
The female MP's face was 'almost not visible' after the blast, said another witness. "There was almost no head," the second witness said.
Bobrovskaya was an MP in the Novosibirsk regional legislature, but also worked as deputy general director of a major construction company. She and her husband died close to the company's office.