Russia suspends visa-free regime with Turkey after fighter jet's downing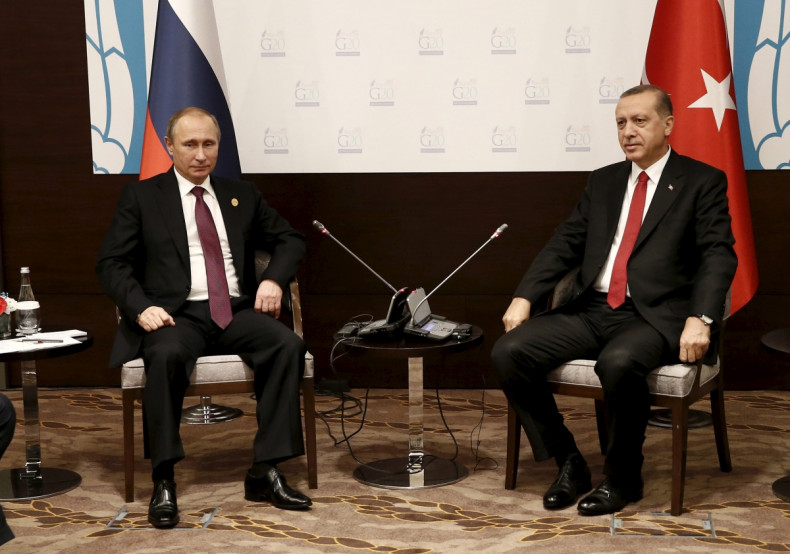 Russia has decided to suspend the visa-free regime with Turkey in the latest tit-for-tat reaction following Ankara's downing of a Russian Su-24 fighter jet in Syria.
The measure, which will come into place on 1 January 2016, comes after the Kremlin threatened economic retaliation against Turkey. Economy minister Alexei Ulyukayev said Moscow could reduce flights to and from Turkey, block preparations for a joint free trade zone and limit high-profile projects, including the TurkStream gas pipeline and a $20bn ($13bn) nuclear power plant Russia is building in Turkey.
Turkish President Recep Tayyip Erdogan reacted by warning Russia not to "play with fire". He called the economic retaliation menace "emotional" and "unfitting".
"We very sincerely recommend to Russia not to play with fire," Erdogan told supporters during a speech in Bayburt, in north-east Turkey. "We really attach a lot of importance to our relations with Russia... We don't want these relations to suffer harm in any way."
However, Erdogan's request for a meeting with Russian President Vladimir Putin in Paris during a climate summit with world powers has been rejected by the Kremlin, which said Turkey is not ready to apologise for shooting down the warplane on 24 December.
Erdogan said Turkey downed the jet as a result of what he called the automatic enforcement of the rules of engagement.
Russia's lower house speaker Sergei Naryshkin said on 27 November that Moscow had the right to make a military response, calling the incident an "intentional murder of our soldiers".