Russian official claims Snowden's private life 'not an issue' for the Kremlin as asylum extended
Russian spokesperson: "We do not know what Mr Snowden does."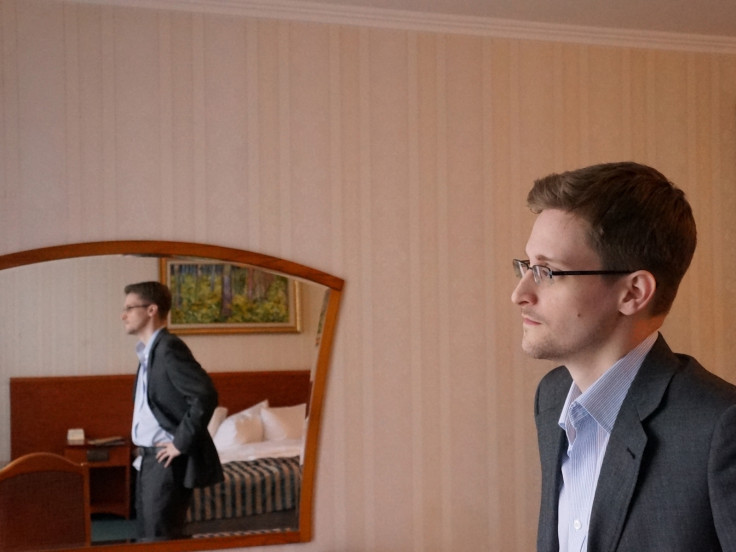 An official close to Russian president Vladimir Putin has denied knowing any details about the life of former National Security Agency (NSA) contractor Edward Snowden, who has been granted a three-year extension on his asylum in the country.
Since fleeing authorities in 2013, after leaking sensitive material stolen from the computer networks of his previous employer, Snowden has been residing in Russia. Now, as he has lived in the country for five years he will be allowed to apply for citizenship.
Despite providing Snowden with extended support – and protection from prosecution - Kremlin spokesman Dmitry Peskov said on Wednesday (18 January) the Kremlin is not keeping tabs on his life. "The [Snowden] issue is not the one of the Kremlin," he claimed.
According to a state media outlet, the Tass news agency, he continued: "We do not know what Mr Snowden does.
"He is presently here on a temporary permit, which has been extended, we do not have any additional information. All of his contacts with the outside world are taking place through his lawyers, including his lawyer in the United States. That's a question for them."
This stance has been rubbished in the past by former intelligence operatives who maintain Snowden is likely working alongside Russian intelligence in order to stay in the country – a claim that has never been backed up with solid evidence.
John Inglis, former deputy director of the NSA, previously told IBTimes UK in an interview that Snowden is likely being used by Russia in some capacity.
"He has been [in Russia] for quite some time and his participation – implicit or explicit – in a Russian endeavour to seed doubt, misinformation and to essentially tease out some cracks in what we used to call the western alliance is clearly visible," he said.
"I think that makes him complicit in that whether he likes it or not. It's hard to imagine that an intelligence service of that high calibre would not find some way to take advantage of the presence of somebody who actually was inside NSA and CIA and tease out [...] what insights they might get.
"Whether he likes it or not he is an unwitting tool of the Russian information operation."
On Tuesday, US president Obama commuted the prison sentence of Chelsea Manning, 29, a former soldier convicted of leaking military data to whistleblowing website WikiLeaks. After seven years behind bars, Manning will be released on 17 May this year.
In response, Snowden tweeted: "To all who campaigned for clemency on Manning's behalf these last hard years, thank you. You made this happen." Over the past number of weeks, supporters of Snowden - unsuccessfully - appealed to the White House for a pardon on his behalf.
© Copyright IBTimes 2023. All rights reserved.