Russian police recovered a gold-plated gun in a corruption crackdown in the poverty-stricken Dagestan region.
The gun, which was recovered alongside a pair of Kalashnikov assault rifles and other handguns and ammunition, was found at the home of Abdusamad Gamidov, the acting head of the regional government, on Monday (5 February).
According to Russia's Investigative Committee, Gamidov was detained along with the acting deputy heads of the government, Shamil Isaev and Rayudin Yusufov, Dagestan's ex-minister of education Shakhabas Shakhov and other individuals.
They have all been accused of misappropriating budget funds destined for welfare programmes and of embezzling funds through fraud.
The raid was conducted by Russia's Federal Security Service, which posted a video on YouTube depicting agents in military fatigues flanking a handcuffed Gamidov.
"The office for cases of particular importance within Russia's Investigative Committee is conducting a probe into a criminal case in the embezzlement of funds, allocated from the budget to the Republic of Dagestan to implement social programmes in the region," said Svetlana Petrenko, spokesperson of Russia's Investigative Committee.
"Investigators are going to file formal charges against all the officials and petition the court to place them under arrest as a pre-trial restriction measure."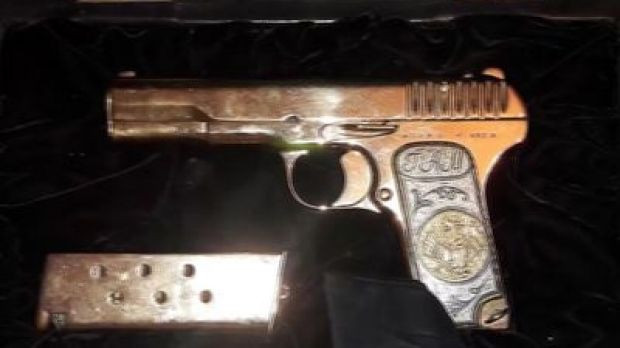 Moscow has intensified anti-corruption raids in Dagestan, a predominantly Muslim region, in recent years.
Situated in the North Caucasus, the republic is one of the country's poorest regions. Several government officials have been convicted on financial and terrorism charges over the last few years.
"It is a very important consequence of Vladimir Putin's attempt to change the power model for the most important region in the Northern Caucasus and maybe the region as a whole," said Grigory Shvedov, head of the Moscow-based Caucasian Knot research service.
"He has finally started to replace and remove local clans to put the region under the direct rule of Moscow."