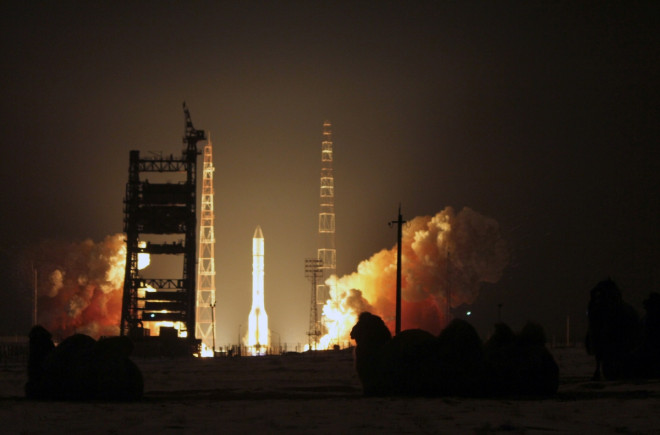 A Russian rocket carrying an advanced communication satellite that would have provided internet to remote regions has crashed just nine minutes after take-off.
According to Russia's Itar-Tass news agency, the rocket was carrying the Express-AM4R satellite, which was designed to provide affordable internet to people living in remote parts of Russia.
The Proton-M rocket launched from the Baikonur Cosmodrome in Kazakhstan but it burnt up in the "dense layers of the atmosphere", an official told the news agency.
The official also warned that some of the fragments could fall to Earth: "An impact area is being ascertained," they said.
Data shows the rocket engine failed at an altitude of 161km (100 miles) after a deviation from the flight path.
Toxic compounds from the rocket fuel burned up and contact was lost 540 seconds after it blasted off.
"It is known that the nose cone did not separate from the rocket", the official said.
Irina Zubareva, press secretary of the Roscosmos director, told Itar-Tass: "An abnormal situation developed during the insertion in the operation of the third stage of the carrier rocket, and the spacecraft Express-AM4R was not deployed into orbit. State commission members are now busy analysing telemetric data, seeking to find out the causes of the abnormal situation."
Details of where the rocket debris may land are now being established, but the official said the fragments did not fall in the territory of Kazakhstan.
According to Russia Today, the Express-AM4R satellite would have been Russia's most advanced and powerful satellite.