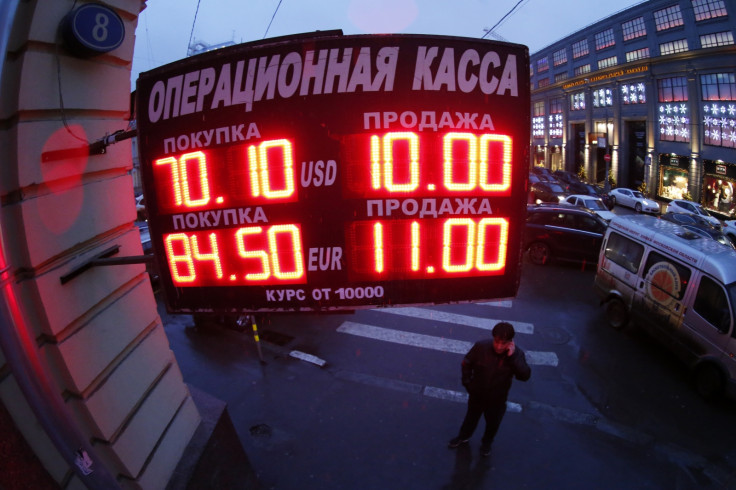 Russia's ruble rebounded further on Friday after Finance Minister Anton Siluanov said the ministry of finance had sold foreign currency.
At the end of tumultuous week on the foreign exchange markets that saw Russia's currency hit a record low of 80 against the dollar, the ruble rebounded to 59.5 against the dollar on Friday afternoon in London.
Along with the central bank, Russia's finance ministry weighed into the crisis by buying up rubles in a bid to shore up the price. The government intervention succeeded in slowing the rout, which had threatened to undermine confidence in the country's economy.
Meanwhile, government pressure on exporters not to build up their foreign exchange appears to have eased pressure on the currency.
Plunging oil prices have dragged down the value of the ruble over recent months, amid concerns that Russia's economy was over-reliant on energy exports.
Russia relies on oil and gas exports for around two thirds of its export income. The state-dominated sector generates around half of the government's annual budget.