A diver who was lost at sea off Orkney for more than 11 hours has been rescued following "extensive search" efforts.
Ivan Doychev did not return to a dive boat in the Pentland Firth and he was reported missing at about 5:20pm BST on Wednesday (3 May). Pentland Firth is a strait that separates the Orkney islands from mainland Scotland.
Shetland Coastguard coordinated extensive search efforts and two helicopters, three lifeboats and rescue teams were deployed to locate the missing diver.
Shoreline searches were also conducted and radio broadcasts were sent to all vessels in the area.
Doychev was eventually spotted by Russian sail training vessel Yunyi Baltiets at 3:15am on Thursday (4 May). The crew rescued him from the water two miles east of Duncansby, the most northeasterly part of the Scottish mainland.
The crew informed Shetland Coastguard that a doctor was on board and that the diver was found in "reasonable health", the BBC reported.
Doychev was then handed over to a lifeboat and transported to a hospital on the mainland.
Gary Harris coordinated the efforts to rescue Doychev in the Shetland Coastguard Operations Centre. "During search operations at sea it's incredibly challenging to spot a head in the water, especially at night," he said.
"The diver was very fortunate to be spotted by the crew on the sail training vessel Yunyi Baltiets and taken aboard safely. He is reported to be conscious and in a reasonable condition considering he has spent 11 hours in the water."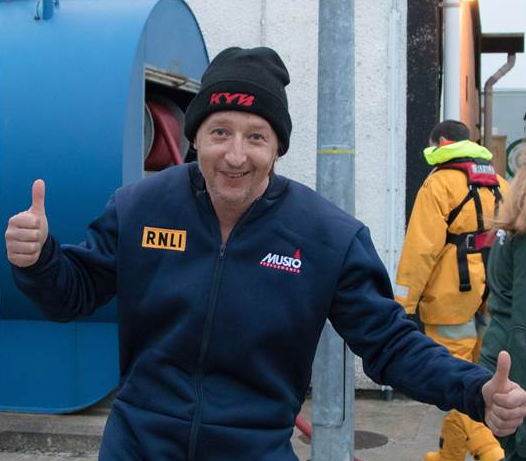 Doychev's rescue comes just days after surfer Matthew Bryce was plucked from the sea after going missing on Sunday (30 April) morning. Bryce was saved by a rescue helicopter 13 miles from the Scottish coastline after spending 32 hours at sea.