Russian Tour Operator Solvex-Tourne Collapses With Thousands Still Abroad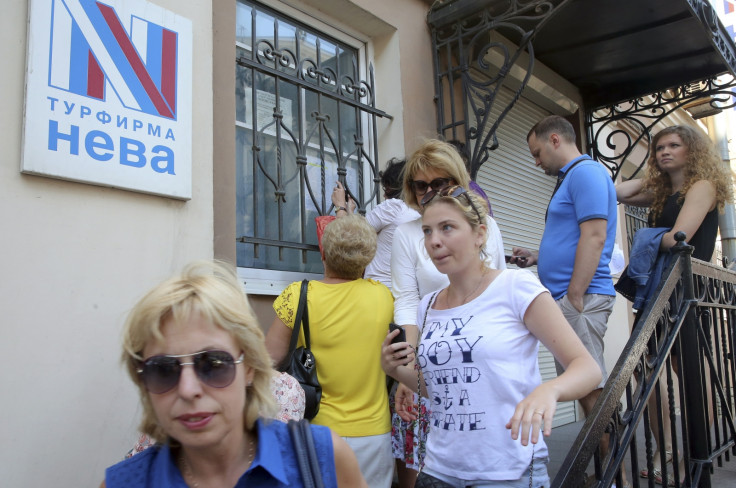 Major Russian tour operator Solvex-Tourne suspended activities on Monday, the country's Union of Tourism Industry has said.
Around 9,000 clients are currently abroad, predominately in Greece and Bulgaria, while a further 8,600 have already paid up front for tours over the next few months.
Russia's tourism industry has suffered a dreadful summer, as 16 companies have closed as a result of financial difficulty.
The country's Union of Tourism Industry said holidaymakers currently in Bulgaria would not be affected, as the company had already paid the accommodation expenses.
"The suspended activities will not affect tourists, who plan to travel to Bulgaria up to September 26 by Bulgaria Air flights. Those flights are paid for, and accommodation is covered by Solvex Bulgaria," said Union spokesperson Irina Turina, as quoted by Itar-Tass news agency.
The company has asked the tourism assistance union to help with returning tourists back to Russia, although a decision has not been reached.
Solvex-Tourne chief Tamara Khaletskaya said the difficult political and economic climate had contributed to the downfall of the company.
"Unfortunately, not all foreign counterparts agreed to optimise programmes, did not cut on commitments at hotels. As we had to observe the obligations in filling hotels, we could not cut on air tickets. Thus, with the lack of sales, our debts started growing," said Khaletskaya, as cited by Itar-Tass.
A number of tourism companies that have gone bust this summer have blamed the climate surrounding the European sanctions and currency fluctuations, while the Kremlin also restricted the number of state employees that could travel abroad in the summer.
Russia's Prime Minister Dmitry Medvedev said a review into the tourism sector had been ordered.
© Copyright IBTimes 2023. All rights reserved.