Kremlin has confirmed that two Russian television channels accidentally aired images of a top-secret plan for a nuclear torpedo. Authorities said NTV and Channel One – both state-controlled news networks – broadcast images of the confidential documents as President Vladimir Putin and a top military officer reviewed them during a meeting in Sochi.
"It's true some secret data got into the shot. Therefore, it was subsequently deleted. In future we will undoubtedly take preventive measures so this does not happen again," said Putin's spokesman, Dmitry Peskov, on Wednesday (11 November).
The images were filmed on 9 November and aired the following day, when Putin said: "Russia will take necessary retaliatory measures to strengthen the potential of our strategic nuclear forces," according to AFP. Putin also said the country "would focus on developing new types of nuclear missiles capable of piercing anti-missile shields".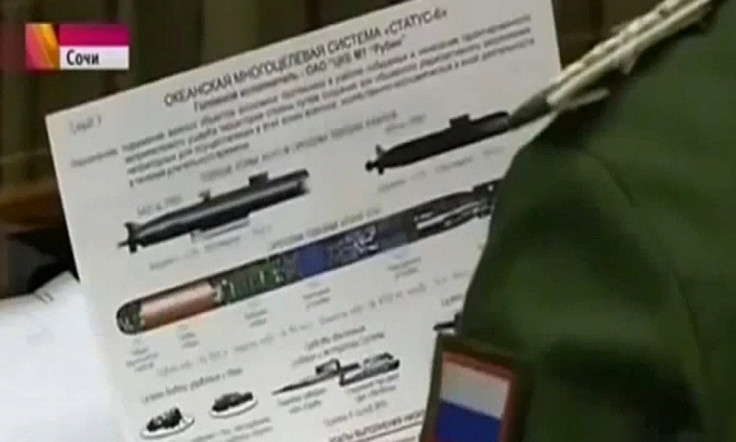 Some documents aired were clearly visible while others were blurred. One of the documents read: "[The Status-6 torpedoes would target] economically important enemy facilities in coastal regions."
"Zones of extensive radioactive contamination [would make] them [enemy zones] unsuitable for military or economic activity for a long period." Drawings and information of the nuclear weapon, to be launched by submarines, were visible for several seconds in the televised documentary.