The Syrian Army has broken the Isis siege of a strategically important air base near Aleppo after two years. The area around Kweires airport near Aleppo had been surrounded by Isis since 2013, but has finally been smashed - the first major advance for President Bashar al-Assad's army in many months. The army were helped by devastating Russian air strikes against Isis targets.

The army had been attacking Isis targets around the airbase for several weeks, and the victory could mean they will now be able to launch major attacks on Aleppo and Raqqa. One Syrian soldier told state TV: "We, the heroes of Kweires, are now celebrating this victory with our brothers. We dedicate this victory to President Bashar Assad and we promise him we will continue fighting until all of Syria is liberated. We will not kneel to Daesh [Islamic State]."
However the Russians, who have been mounting a campaign from the air for six weks, claimed some of the credit for the strategic victory. Russian Defence Ministry spokesperson Major-General Igor Konashenkov said: "Firstly, I would like to note that as a result of the Russian airstrikes, Syrian government forces blockaded the Kweires military airbase in the Aleppo Governorate. This airbase has been under the control of terrorists for more than two years.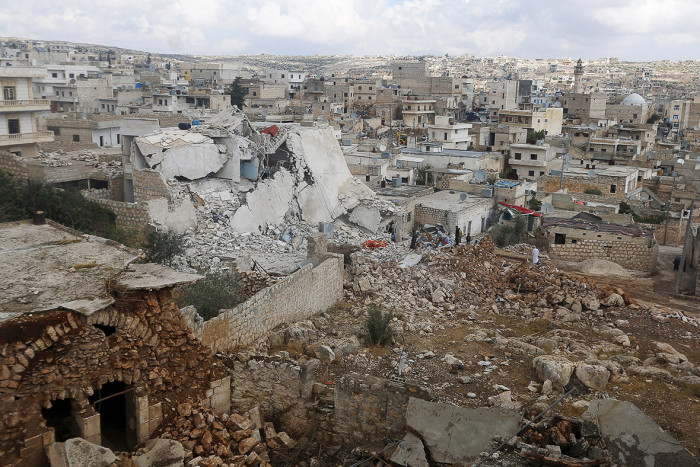 "I want to stress that information regarding fighting positions and strong points around the Kweires airbase was provided by the Syrian opposition. This information was verified and additional reconnaissance was conducted. And after that our bombers carried out airstrikes."
It is unclear how many Isis militants were killed in the operation, but graphic LiveLeak video appears to show the corpses of what appear to be Isis fighters. According to the Syrian Arab News Agency (SANA) several villages in the east of Aleppo were also recaptured from Isis, who are said to be sending reinforcements from Raqqa.
Despite the setback, Isis are now thought to control a greater area of Syria and Iraq than before Russia commenced air strikes. Some observers have criticised the Russians for apparently hitting other rebels opposed to Isis and civilians - claims the Russians deny.