Russia's legalisation of online poker could be a billion-dollar pot of tax for the taking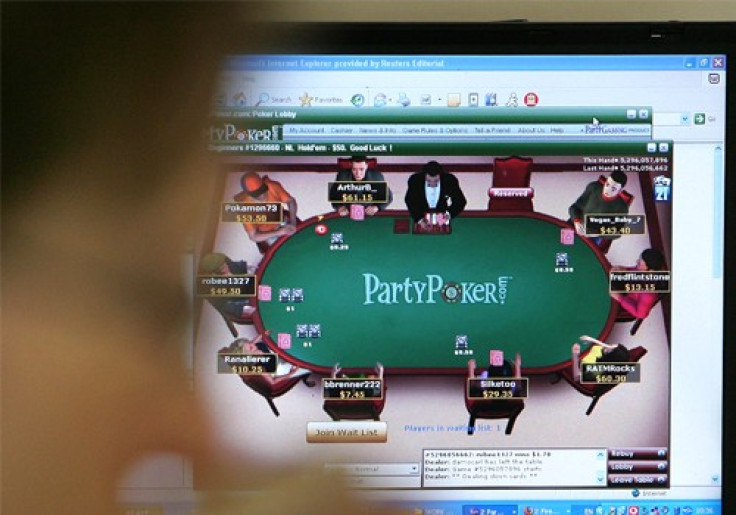 Tax policy specialists around the world are watching Russia carefully at the moment, wondering what it's going to do about a surprising issue — not the Ukraine, Syria or oil prices, but poker.
Yes, poker. At the moment, poker is officially banned in Russia, along with other gaming activities, except in certain regulated locations. The problem is that Russians love poker and polls show that up to 20% of the adult population likes to play it and, despite the ban, often do. Data from PokerStars, the world's biggest online poker website, indicate that 8.4% of its players are from Russia.
Online gaming of any kind is a sensitive issue in Russia. Last October, authorities began blocking dozens of unregistered domestic and international gaming sites. And this week Liga Stavok, a major domestic betting firm, announced that it had become the first company to secure an official betting licence. At the same time, details of a new central payment processing system, called TSUPIS, have been announced. Expected to launch over the next few weeks, it is intended to record all payments into registered gaming sites so they can be taxed.
The widely anticipated legalisation of online poker
Eighteen months ago, Igor Shuvalov, the nation's First Deputy Prime Minister, signalled a change. He ordered the Ministry of Economic Development and the Ministry of Justice to collaborate on a report on the legalisation, regulation and taxation of online poker.
The key question is whether or not poker is predominantly a game of chance, like other casino or betting activities, or a game of skill, like chess. All evidence indicates that the Russian authorities are moving to the view that it is a game of skill.
In fact, Kirsan Ilyumzhinov, the multimillionaire Russian businessman who heads the World Chess Federation, endorses this view. Ilyumzhinov is widely regarded as being influential in the Kremlin and close to President Vladimir Putin.
"Concerning online poker and its legalisation in Russia, it should be legalised; too many people are involved and are playing online," he said in a telephone interview. "There are no reasons that it should be hidden and illegal. I've prepared my proposals concerning legalisation of online poker in Russia and have presented them to the Russian government. And I am working together with the government in order to allow online poker to become an intellectual sport in Russia."
Is poker a game of skill or chance?
Ilyumzhinov has even been pressing for inclusion of poker in the International Mind Sports Association, of which he is also president. IMSA currently represents chess, bridge, the Chinese game of Go and draughts or checkers.
"I support the idea that the sport of poker should be a member of IMSA," he said. "It is a sport which requires an intellect and intelligence, psychological training. I am in talks with various poker associations about it."
There is some science behind this. Last year, a team of academics from the UK's University of Nottingham, Erasmus University Rotterdam and VU University Amsterdam published research based on analysis of 456 million player-hand observations. They found "substantial evidence" of the predominant role of skill in winning.
"For instance, players who ranked in the best-performing 10% in the first six months of the year were more than twice as likely as others to do similarly well in the next six months," wrote Dr Dennie van Dolder, one of the authors. "And, players who finished in the best-performing 1% in the first half of the year were 12 times more likely than others to repeat the feat in the second half. Meanwhile, players who fared badly from the start continued to lose and hardly ever metamorphosed into top performers."
Not everyone agrees with this. In the US, where online gaming was effectively banned 10 years ago, with the Unlawful Internet Gambling Enforcement Act prohibiting financial transactions arising from gambling, federal and state legislators are still debating the issue. In recent weeks, state senators in Nebraska blocked a bill which would have declared poker a game of skill and therefore not covered by the state's constitution which prohibits games of chance.
Taxation is on the cards
Not incidentally, backers of the proposal had tax revenues in mind. In particular, they were looking for ways to reduce property taxes.
"We hear a lot about property tax relief, limited government and the state not getting involved," bill sponsor Senator Tyson Larson said. "If we care about those issues, here's an outside-the-box opportunity to show that we take these things seriously. We can help our local communities and their fundraising efforts."
And ultimately taxation is a core issue everywhere. In Russia, the government has indicated an interest in taxing online poker and using the proceeds to help subsidise the chess federation and children's sports.
In most jurisdictions, gambling proceeds are non-taxable. You can see why: much of gambling, where the punter makes a bet and the bookie accepts the wager, involves a zero-sum situation. Some bettors win and some lose, and there is no net gain. In order to tax the better's profits, it would be necessary to provide tax relief for the losers. In the end, the gain to the tax authority would be nil — or, in fact, less than nil, because the bookie retains some of the revenue.
But if poker is a game of skill, like golf or any other sport, it follows logically that professionals — people who make a living from the activity — should be taxed, just as the game organisers are.
And that is what the tax policy wonks in governments around the world are looking at, and they are waiting for a major jurisdiction — like Russia — to take the lead. It's a matter worth billions.
Paul Keetch is a former British MP who stepped down from office at the 2010 UK election, having served for five years on the influential Foreign Affairs Committee. He is now an international political and public affairs commentator.
© Copyright IBTimes 2023. All rights reserved.