When Sportingbet owner GVC Holdings won a bidding war for Bwin, it was almost as if the company was the captain of the football team fighting to take the most popular girl to the prom. GVC has been battling 888 to buy Bwin, and offers of around £1bn have been flying around.
Maybe it was Bwin leaning towards a preference for GVC, maybe it was trying to get the best possible scenario in the takeover, but the company winked seductively at the sports gambler and asked to come up with a better offer, after it had already accepted a takeover bid from 888.
However, gambling industry expert Scott Longley told told IBTimes UK that the difference was probably not that significant for Bwin. He said: "It never mattered who would have taken over the company for Bwin's customer base. It would gain a lot more customers so that's just good news, especially in markets like Germany, Spain and Italy."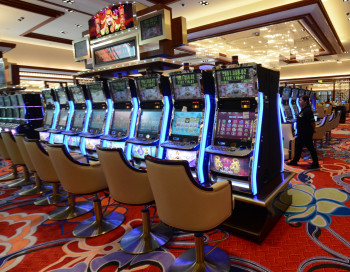 Longley, who is the editorial director at gambling industry consultancy Regulus Insights, explained that the reason Bwin is so desired is different for both firms. Although the competition is fierce in the betting industry, each company obviously has its own specialities.
"To put it in terms of product, 888 needs the Bwin sports book because they don't own their own sports book technology and that would be a good addition to their product set," Longley said. "For GVC, the deal is more about gaining scale and gaining more customers. I would say it's effectively a reverse takeover from their point of view."
That competition in the betting industry is not the only reason for the high amount of M&A activity. Bwin.Party was even born from a merger in 2011 between PartyGamingand Bwin Interactive Entertainment AG. As European regulators have adjusted the gambling laws and taxes for betting companies have been hiked, brands are holding onto each other in order to survive.
"It's to do with trying to gain scale in a market where it is harder to make a profit and that in turn has to do with national regulation and that has forced more costs and more tax onto online gambling operations and in response to that, they are seeking to gain scale to try and overcome those challenges," says Longley.
Apart from high profile mergers between Betfair and Paddy, and Gala Coral and Ladbrokes, small and midmarket companies like Contagious Gaming and Sportech, as well as FandDuel and NumberFire have been in M&A talks.
Generally, in markets like the oil industry, which also has a lot of M&A movement, regulation is tough so that watchdogs can keep close tabs on possible breaches of competition. According to Longley, that would not be the case for the Bwin and GVC merger.
"There aren't any particular competition issues because in no one country will either of the acquisitions cause a monopoly situation. The only issue you will have now is that you have a matrix of gambling regulators across Europe and you would have to seek permission from each of those.
"Each of them would be a formality, but there is more paperwork involved in a piece of gambling M&A than in almost any other market because of the specific country by country regulation of gambling."
But it is not just the vast amount of paperwork that make it seem like 888 has walked away as prom king. The company's share price was the only one of those involved to rise on 4 September, the day of the agreement. GVC, whose share price has fallen 2.6% over the last year, saw a decline of more than 5% on Friday, making it the third biggest faller on the Alternative Investment Market.
Bwin's share price soared after the deal was announced, but it fell almost as fast as it jumped, and harder. The company ended Friday losing more than 4%.
The company reported a decline in revenue in the first half of 2015 and, although it swung into profit after one-off costs in the first six months of 2014, Bwin could have possibly been a bargain for GVC, if it wasn't for the heated bidding war with 888.
Both GVC and 888 would undoubtedly have profited from the takeover, and it would have been a win scenario for Bwin as well. It turned out to be GVC who went all in and only time will tell if 888 would recover from the heartache.