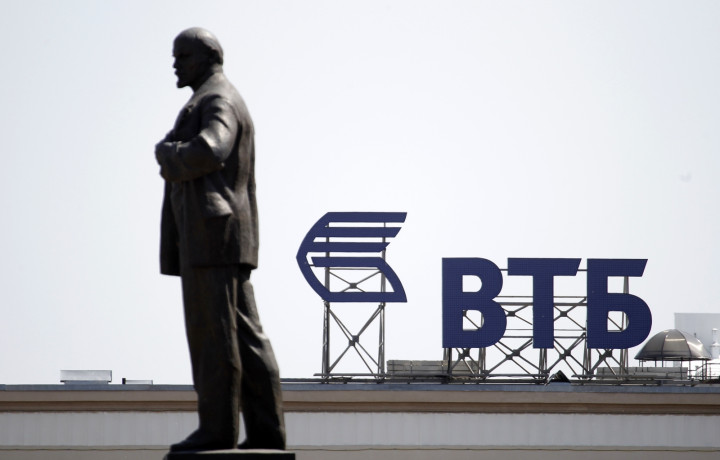 Russia's Second biggest bank VTB could delist from the London Stock Exchange amid Western sanctions that have crippled its ability to raise funds on Western financial markets.
Instead, the bank could list on Chinese bourses, according to VTB chief executive Andrei Kostin.
"We are not satisfied with the LSE's position," Kostin said at the Asia Pacific Economic Cooperation summit in Beijing.
"We will seriously consider our participation in the London Stock Exchange. We are looking at Chinese bourses," he said.
Sanctions imposed on Russia over its role in the Ukraine crisis have halted the country's banks from raising funds and capital in the United States, the European Union and a host of other allies.
VTB received a major boost in the wake of the sanctions in September, when Russia's finance ministry bought 214bn roubles ($4.8bn, £3bn, €3.8bn) worth of preferred shares amid a wide-ranging effort to prop up the Russian banking sector.
The bank has asked for a further 200bn roubles form the government, according Russian business newspaper Vedomosti.
Ukraine Crisis
Tensions are rising in eastern Ukraine after shelling was reported in the rebel-held city of Donetsk on Sunday.
Meanwhile, the the Organisation for Security and Cooperation in Europe said it had seen an armoured column of troops in rebel territory. Kiev said this proved its claim that Russia had sent additional reinforcements to the front line.
Ukraine sent military reinforcements to southern and eastern cities last week, in preparation for a rebel advance, it said.
Both sides have claimed that the other is responsible for breaking the terms of the peace agreement signed in the Belarussian capital of Minsk in September.
Russia has denied allegations it is supporting the separatist rebels in eastern Ukraine.