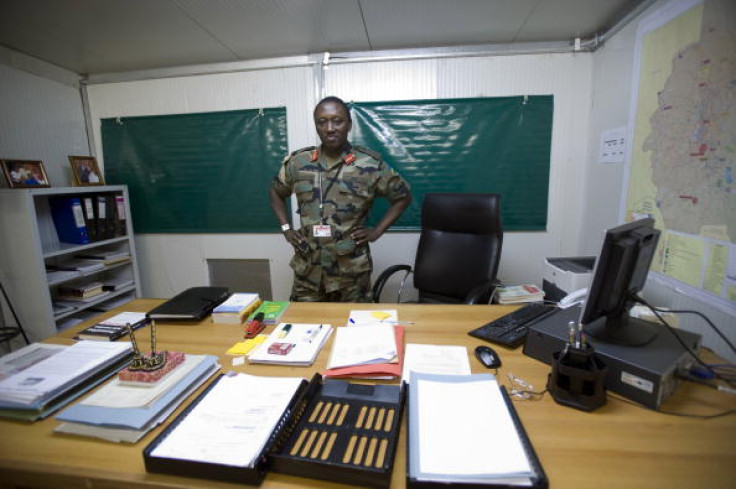 Some 200 people have gathered in front of the British High Commission in Rwanda to protest against the arrest of Rwanda's spy chief Karenzi Karake in London.
Karake, nicknamed KK, is a member of paramilitary organisation and now Rwanda's ruling party Rwandan Patriotic Front (RPF). He was arrested at Heathrow Airport on Saturday (20 June) on allegations of human rights abuses he is believed to have committed during the 1994 Rwanda genocide.
He is to appear before Westminster magistrates' court on 25 June.
William Gelling, the UK's High Commissioner to Rwanda, addressed the protesters. He was quoted by AP as saying: "All I can say is that this was a legal decision as you understand, on behalf of the Spanish legal authorities. The UK is a very close partner with Rwanda.''
The Rwandan government reacted with outrage over the arrest of Karake with Minister of Foreign Affairs and Cooperation Louise Mushikiwabo writing on Twitter that the arrest was outrageous and it was based on propaganda about genocide.
Williams Nkurunziza, Rwanda's High Commissioner to the UK, said the arrest was "an insult".
"We take strong exception to the suggestion that he's being arrested on war crimes," he told the BBC. "Any suggestion that any of our 40 leaders are guilty of crimes against humanity is an insult to our collective conscience."
Justice Minister Johnston Busingye was quoted by the New Times newspaper as saying: "We will contest in the courts. We have sought explanation from the UK on this matter as well.
In 2008, Karake was indicted by a Spanish judge, who alleged that the 54-year-old ordered political assassinations and massacres between 1994 and 1997.
A report by Human Rights Watch also accused Unamid (African Union – UN Mission in Darfur) troops under the leadership of Karake of killing an estimated 760 civilians in the Congolese town Kisangani while fighting Ugandan soldiers in 2000.
He is also accused of ordering the killing of three medics from the NGO Médicos del Mundo.
Rwanda genocide

Tensions between Hutu and Tutsi ethnic groups started with the Belgian colonisation in 1922. The colonisers supported the Tutsi political power and exacerbated ethnic differences between Hutu and Tutsi by introducing the compulsory use of identity cards.
After a Hutu revolution led to the 1962 declaration of independence and the establishment of the Rwandan republic, led by the MDR-Parmehutu, the country was rocked by sporadic violence between the Hutu government and Tutsi rebels.
In 1990 the Rwanda Patriotic Front (RPF) invaded the country, starting the Rwandan civil war.
The conflict lasted until 1994, when the genocide against the Tutsi was sparked after suspicions spread that the Tutsi had carried out an attack against Hutu President Juvénal Habyarimana, who died together with Burundi's President Cyprien Ntaryamira in a plane crash on 6 April 1994.
It is estimated that 1 million people, mainly Tutsis and moderate Hutus, were killed in three months from 6 April to 15 July 1994.