Ryanair Boss Michael O'Leary Calls Virgin's Richard Branson 'Autistic'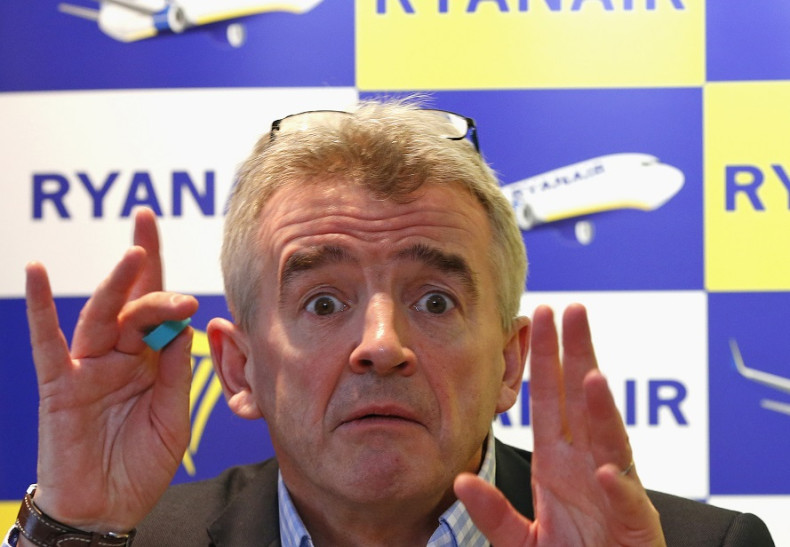 Ryanair chief Michael O'Leary has let rip yet again by branding fellow aviation supremo Sir Richard Branson "autistic".
O'Leary, 52, has never been the shy and retiring type but there were signs recently of him reigning in his caustic tongue in the face of flagging performance by his low-cost short-haul airline.
He has even spoke of his desire to "stop unnecessarily p***ing people off," but obviously Virgin Airways boss Branson is not on O'Leary's good list.
In an interview with the Evening Standard, O'Leary claimed Branson was incapable of looking people in the eye and then proceeded to speculate wildly on the possible medical reasons for it.
O'Leary said: "He [Sir Richard] can't make eye contact. It's like he has some kind of austism. I think he works best on television.
"May be English public schools have that effect on you."
O'Leary was quickly accused of perpetuating "damaging myths" about the condition by a major charity dedicated to helping people with autism.
Caroline Hattersley of the National Autistic Society said: "Such myths can be damaging for people living with autism, making it more difficult for them to have their needs recognised and to access essential support.
"While some people with autism can find making eye contact difficult or even physically painful, others make strong eye contact."
Guinness also came in for a tongue-lashing from O'Leary, who graduated from Dublin University. He said it was good that the stout beer was popular around the world - but not for reasons of patriotic pride.
He said: "Guinness is a vital part of our tourism industry in Ireland because if we don't get visitors to come and drink that s**t, we have to drink it instead."