The grieving parents of Manchester bombing victim Georgina Callander have called on the government to "open its eyes" on the root causes of terrorism or more parents will lose their children to such atrocities.
Callander was one of 22 people killed when a blast rocked the Manchester Arena shortly after her favourite artist Ariana Grande left the stage.
The 18-year-old was the first victim to be named in Monday's (22 May) terror attack and her parents have since opened up about their loss and paid tribute to their daughter.
"On the 22nd May 2017 our lives changed forever as our amazing daughter Georgina Bethany Callender was senselessly taken away," the family said in a statement.
"Her life was taken away after 18 short years by evil, evil men prepared to ruin lives and destroy families, for what?
"Georgina was as beautiful on the inside as she was on the outside, with a smile that was never ending. She always had big hugs for everyone and her life was blooming like the flowers she loved.
"She had not long passed her driving test and was doing great in her exams. She had been accepted into Edge Hill University – here was a girl who was loving life.
"I wish I could say that Georgina is one of the last to die in this way but unless our government opens its eyes we know we are only another in a long line of parents on a list that continues to grow."
Callander, from Chorley, was in her second year of studying health and social care at Runshaw College in Leyland, Lancashire.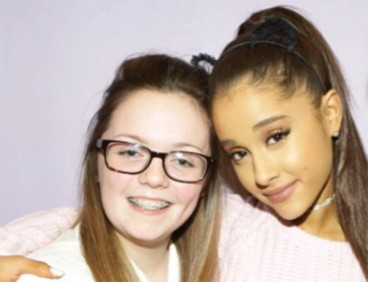 Her mother, Lesley Callander, has also spoken of the moment she found her daughter laid across a stretcher as paramedics fought to save her life.
"I was just screaming and shouting at her," she told ITV News.
"I was rubbing her hands, I was rubbing her tummy, I was rubbing her face."
She added: "It was just a flicker of hope that she'd move her hand or move her leg or try and open her eyes a little, just to acknowledge that I was there, just to let me know that she was very, very poorly but she knew that I was there."