The thrill of Ernie Els' win at the British Open (and the tragedy of Adam Scott's last round collapse) and Rory McIlroy's stunning eight stroke record win at the PGA Championships in Charleston should now spill into the 2012 Ryder Cup, to be held at the Medinah County Club in the US state of Illinois.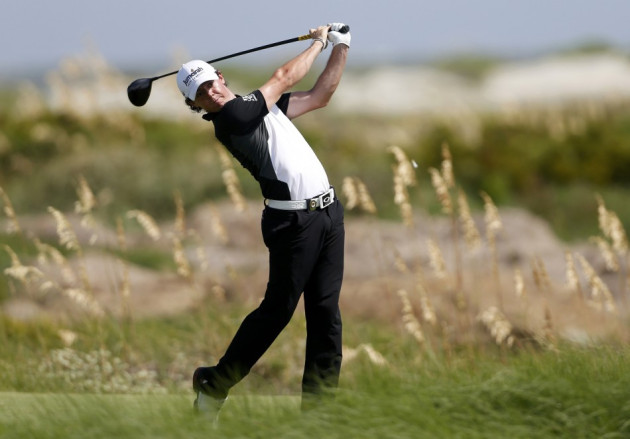 The 2012 Ryder Cup, a scaled down golfing version of tennis' Davis Cup, features the cream of European and British golfers playing a series of match play competitions against American golfers, and is held once every two years. The Europeans are the defending champions and the team in form, having won the trophy six times in the last eight editions and captain Jose Maria Olazabal of Spain will be hoping to make that seven in nine. His opposite number is Davis Love III.
Olazabal has announced his vice captains for the face-off at the Medinah County Club, naming Northern Irishman Darren Clarke, Dane Thomas Bjorn and Irishman Paul McGinley to the posts. He will announce a fourth name and two wild card picks, the BBC reports, on 27 August. Incidentally, Clarke, McGinley and Bjorn were by Scot Colin Montgomerie's side in the last edition, in 2010, when Team Europe won 14.5 to 13.5.
"For me to have these guys by my side is fantastic," said Olazabal, "All three are world-class golfers with tremendous experience of playing in the Ryder Cup which is absolutely invaluable." Clarke, McGinley and Bjorn have played in a staggering 10 Ryder Cups between them, winning on nine occasions.
Meanwhile, in the other camp, the US team captain, Davis Love III is a veteran of six Ryder Cups and the winner of the 1997 PGA Championship.
"I'm thrilled. I'm thrilled to represent The PGA of America," Love III told the competition's official Web site, "Thrilled to represent all of the men and women PGA professionals. As we have said a lot of times, there's not a Tour player out there that plays one Tour event or plays six Ryder Cups that doesn't have a PGA professional that led them to that position. So I thank all of the PGA professionals, including my dad."
The 2012 Ryder Cup is set to begin on 25 September, with team practice and promotional events dominating the opening four days. There will be a 10-hole friendly on 26 September. The first foursome tees off on 28 September and the serious business of the competition will run till 30 September.