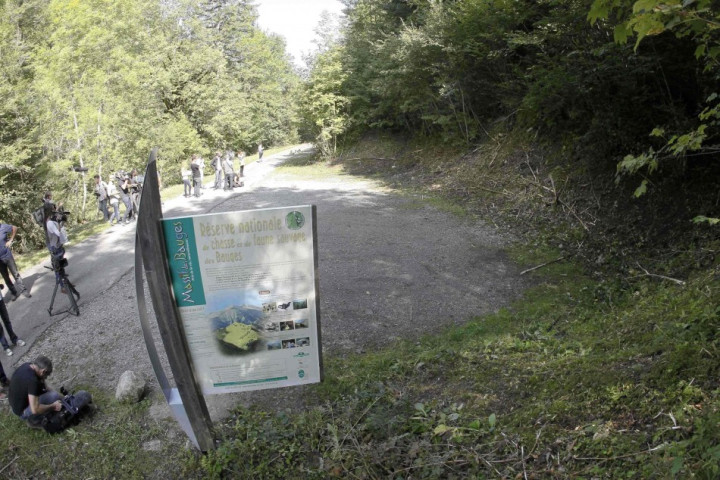 All the victims of the French Alps massacre, the British man Saad al- Hilli, his wife Iqbal, an elderly relation and a local cyclist, were shot twice in the head.
"All four were killed by several bullets and all four were hit twice in the head," French prosecutor Eric Maillaud told reporters.
One of the daughters of al-Hilli, four-year-old Zeena, escaped the attack as she hid beneath her mother's skirt during the shooting. Her sister, seven-year-old Zainab, is in a medically induced coma at the Grenoble University Hospital.
Though the officers were able to speak to Zeena, she was not of much help to the investigation as she did not see anything. But the child could describe the horror she went through.
Two relatives of the family have gone to France to comfort the al-Hillis' two daughters, who are under the protection of the French police at the hospital. They have been accompanied by a British social worker and family-liaison officers from Surrey police.
Meanwhile, French police have launched a manhunt for the driver of the Peugeot car which was seen speeding from the direction of the spot where the family was attacked. The investigators also suspect that more than one person may have been involved in the killings.
Sylvie Lecoeur, 49, who was returning from a supermarket near Chevaline, told investigators that she had to swerve to avoid a speeding car which she described as a "white Peugeot 206 or 306," the Mirror reported.
"He was coming down the hill on the wrong side. I was terrified. At the last minute he braked and swerved and so did I so we just avoided hitting each other. It was a small white car, maybe a Peugeot 306 or 206. I think it was a French car, but I can't be sure," said Lecoeur.
"There was one man behind the wheel. He was a white man. He had thick, jet black hair, which was cut short. He was wearing a black shirt, a polo neck. He looked very agitated."
Police are also looking for a white 4x4, seen speeding away from the spot.