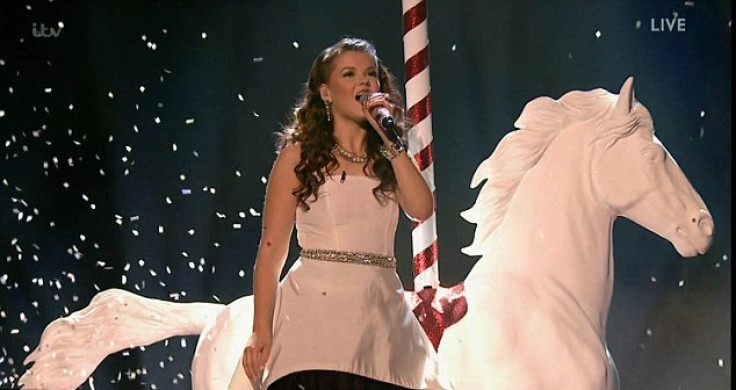 Christmas came early on The X Factor as the remaining four acts picked their favourite festive tracks for the semi-final.
Matt Terry, Saara Aalto, 5 After Midnight and Emily Middlemas went head-to-head for the seasonal sing-off, performing two songs each.
And with a Christmas theme the offerings were even cheesier than last week's Louis Loves inspired song choices. There was snow, a sleigh, dancing Santas, a choir of cherubic children and angels with wings.
It's any wonder Nicole didn't turn up in a sexy Santa outfit and Louis Walsh didn't put on an elf suit. Simon did his bit though, bringing his inner Scrooge.
But while there were all the trappings of Christmas, what the semi-final lacked was some much-needed festive cheer.
Dermot O'Leary set the tone as he arrived on stage only to be pelted with snowballs before treating us all to another dodgy dance routine.
Louis Tomlinson look-a-like Matt Terry kicked off the show with a sleep-inducing rendition of Silent Night that left Simon Cowell resorting to some rather un-festive food metaphors.
"I thought it was a bit predictable," said Simon. "It was like having a sandwich without the butter".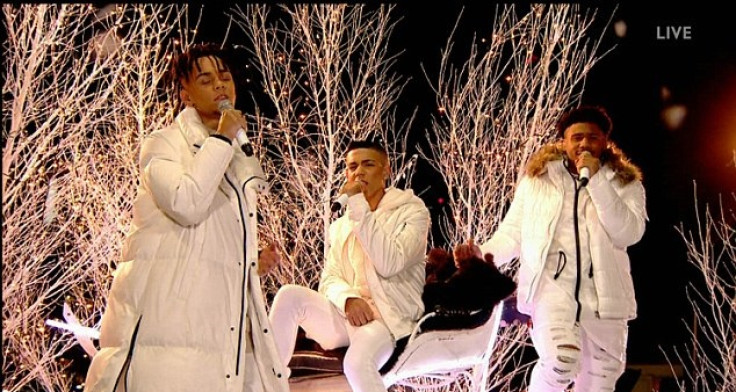 5 After Midnight, who normally get the party started, went with the uninspiring track Stay Another Day, and while the trio are known for infusing their own style on every song they perform, this time they were so unoriginal they even resorted to borrowing the original white puffy coats worn by East 17.
While Matt provided the cheese, 5 After Midnight's offering was not quite the steak that Nicole thought it was. More like the Christmas turkey. Without the trimmings.
They made up for it later however, channeling the Motown sound with their version of Stevie Wonder's Signed Sealed Delivered that finally got everyone up and dancing.
Predictably, it turned into a complete crying fest when Emily Middlemas took to the stage to sing John Lennon's otherwise emotive Happy Xmas (War Is Over).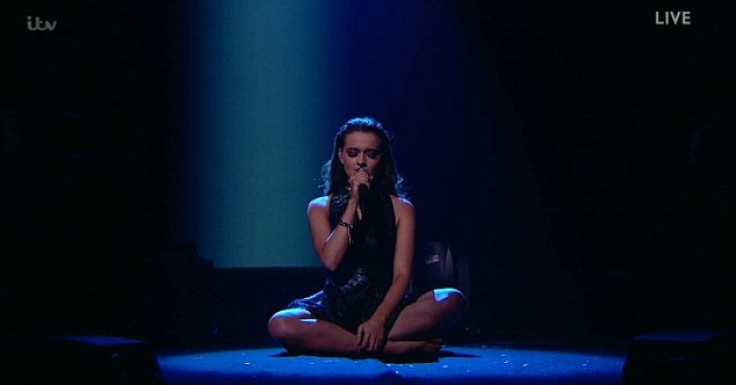 Surrounded by angelic children, she appeared to sleep-walk her way through the song. "You do the same thing every week!" commented Louis Walsh. Not only does she do the same thing every week, she did the same thing with her next track.
Performing the haunting Mad World, Emily managed to put the creepy into Christmas and brought the spirit of Scrooge to the X Factor.
But in the absence of Honey G, who certainly livened things up with her presence, as always it fell on Finnish snow queen Saara Aalto to wake everyone up with a magical mash-up of White Christmas and the utlimate Chrimbo tune, Mariah Carey's All I Want For Christmas.
Capturing all the fun and frivolity of the festive period with some flawless vocals, the singer captured the wonder of Christmas while effortlessly securing a place for herself in the final. She even got Louis speaking Finnish as he urged everyone to "vote for Saara."
With her second performance she took it down a notch, at least for her, with a heart-wrenching rendition of Sia's Chandelier. But there was the trademark theatrics, as she stood on a staircase in an illuminated dress.
Gimmicks aside, it was her vocal prowess that was on display.
Nicole tried to take credit for Saara for having a place in the competition at all, saying: "There's a reason I told Mrs O to take you as a wild card - because you are unbelievable."
"Apart from the silly dress that was sensational," said Simon. "You deserve to be in the final," added Louis. "You are a world class act."
Overwhelmed as the crowd chanted her name, in a heartfelt (winner's) speech, Saara expressed her gratitude to the British people for embracing her. "I'm so grateful for everyone in Britain' so happy I took the risk and flew here and I'm going to stay."
As we wait till the result show to find out who will make it to the X Factor final and go on to bag the coveted Christmas number one, there was no doubt that Saara Aalto was the shining star on top of this sorry looking semi-final Christmas tree.