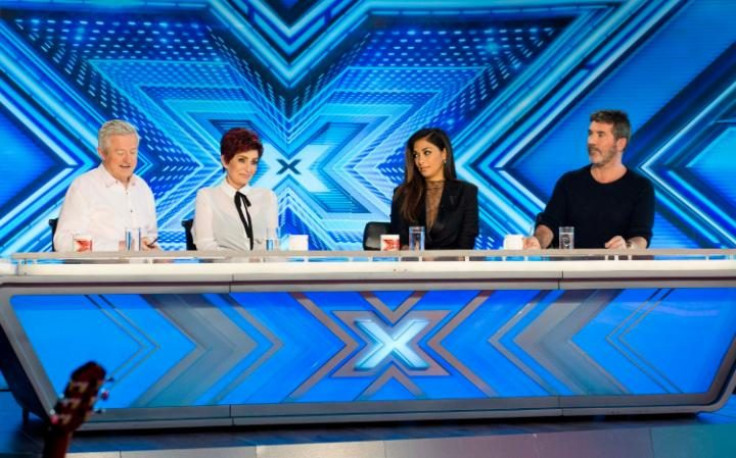 The new series of The X Factor kicked off with a trip down memory lane as the new hopefuls recalled how as children they watched the likes of Leona Lewis, Alexandra Burke and Little Mix win the competition, inspiring them to follow their own dreams of pop stardom.
For the rest of us it was a reminder of just how long the show has been running and how old we are getting.
But as the 'new - old' line up of Louis Walsh, Sharon Osbourne, Nicole Scherzinger and Simon Cowell took their seats on the judging panel, with Dermot O'Leary making a welcome return after his gap year, it seemed little had changed.
There were the great singers who left the judges floored by their talent prompting comparisons with Kelly Clarkson and Ed Sheeran. There were the unintentional comic acts who were put through quite obviously for their entertainment value as opposed to any singing ability. And of course there were the sob stories, that are guaranteed to reduce you to a blubbering mess in front of the box.
19-year-old Christian Burrows from Bolton had everyone including the judges in tears, as he sang a heart-wrenching song he'd written for his dead brother. It was a highlight, not just for the emotion that Christian elicited from the audience, but the purity and innocence of the heartfelt lyrics and the beautiful tone of his voice.
"Very brave," said Simon. "You're very pure in what you do," added Sharon. "It has a great charm to it". Of course he went through and deservedly so.
Caitlyn Vanbeck, a Scottish teen had her own story and a song about how her father helped her to deal with bullies. "You know the reason why some people get bullied? It's because they are good," said Cowell, proffering profound insights all his own in a vain attempt to cover up the obvious manipulation of the audience's emotions. That hasn't changed either.
The 18-year-old from Edinburgh won glowing praise, with Cowell comparing her to Kelly Clarkson and Louis claiming she was the "best singer" they have ever had on the show. They failed to mention that she was on last year's show, making it all the way to Six Chair Challenge before being booted off.
There was the all-important boy band Yes Lad, Manchester's answer to One Direction, with their one stand-out singer, the Harry Styles of the band if you will. On social media, viewers already decided their fate predicting that the 'star' of the band will be forced to decide whether to ditch his less talented friends and go it alone in a cruel test of loyalty. Meanwhile, they definitely need to change their name.
Then there were the prerequisite comedy acts – the unintentional ones, mind you, that in their delusion truly believe they have what it takes to be the next Whitney, despite being unable to hold a tune.
35-year-old Rapper Honey G, performed an unconvincing rap that garnered little enthusiasm except from Sharon and Nicole who got out of their seats to gyrate along. Simon conveniently backed out of the vote, allowing the others to put her through, purely so we can mock her later.
Richard Jen Ting's version of Somewhere Over the Rainbow had everyone covering their ears and he was duly sent home. In Manchester, Zak Daven's earnest effort to impress the judges failed as Simon pleaded for the depressing backing track to be stopped. "I feel like I'm the sad story on X Factor," he said.
While the show does champion real talent, that would have otherwise gone undiscovered, the propensity to mock and deride the less than talented hopeful auditionees is a key aspect of the proceedings and all these years, one thing that remains the same is that it still makes for uncomfortable, yet oddly compelling viewing.
The X Factor 2016 continues tomorrow at 8pm on ITV.