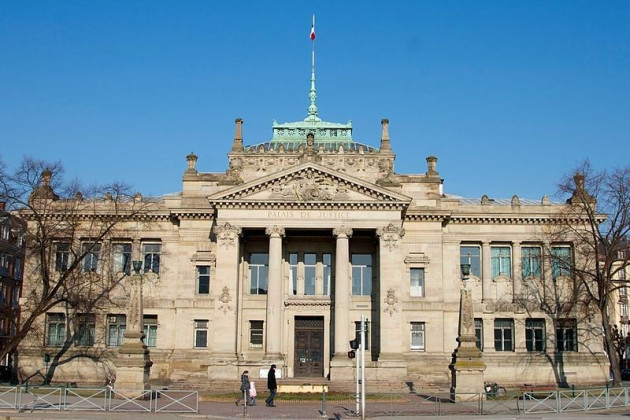 A four-year-old boy was raped in a French jail by his mother and her partner, a court has been told.
Sabrina Bonner and Lionel Barthelemy, 31, allegedly covered the windows of a visiting room in the Toul detention centre, eastern France, to carry out the assault, the trial heard.
Berthelmy was serving a sentence for domestic violence.
According to the prosecution, the child was blindfolded by his mother, who then made him kneel on a chair and held him by the arms as Barthelemy raped his stepson.
Bonner claimed she took part in the rape and filmed herself abusing the boy at other times because she feared Barthelemy. Her co-defendant, who has been diagnosed as a paranoiud schizophrenic, confessed to carrying out the rape but claimed he did it under pressure from Bonner.
Evidence presented in court claimed that Bonner handed over video recordings, shot on a mobile phone, to Barthelemy of her sexually abusing the child on numerous occasions.
She appeared in the dock of a court in Strasbourg charged with multiple sexual offences. The boy, who has not been named, is in care.
Yannick Pheulpin said: "Mrs Bonner made herself an accomplice to the crime by bringing her son to the visiting room twice on the same day: once in the morning when a first rape took place and a second time in the afternoon, knowing perfectly well that it was going to happen again."
Also facing legal action could be prison authorities in Toul, after it emerged that it was standard practice for bin bags to be plastered over windows to allow couples to enjoy privacy during prison visits. Pheulpin said the prison should be held to account.
Bonner and Barthelemy face 20 years in prison if convicted. Her lawyer Dominique Bergmann said: "She will not try to minimise her responsibility,"