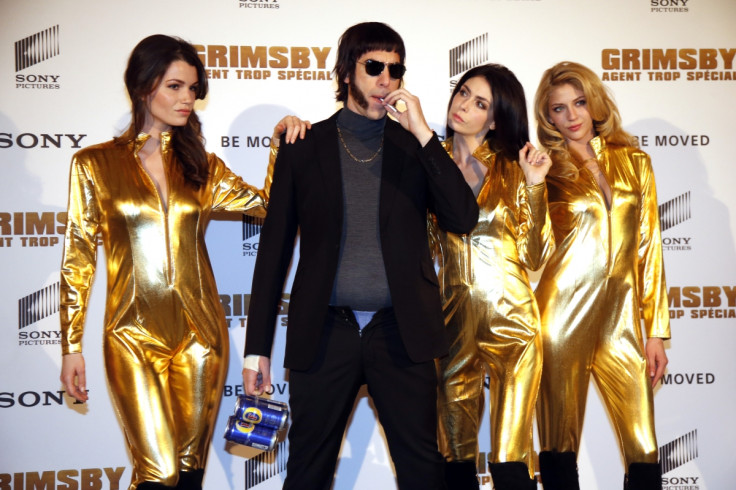 Sacha Baron Cohen has recounted an argument with Liam Gallagher in which the Oasis frontman threatened to stab him in the eye. The Brothers Grimsby star told US chat show Conan, that the altercation ooccured when he met the singer at the GQ Awards after-party in London in 2012
The 44-year-old actor explained that Liam was annoyed after he refused to share a joke about the singer, which he had planned to tell on stage, during his acceptance speech.
Recalling the incident he said: "So Liam Gallagher comes over and says, 'Why the f*** didn't you take the p*** out of me tonight?' And I said, 'I just didn't get round to it' and he said, 'Do you know what? I'm going to stab you in the eye.' I've never heard such a specific threat ... Eventually he didn't stab me," Cohen added.
The actor claims that the two have since reconciled, adding that his character Nobby from the film The Brothers Grimsby has been inspired by the singer. "I thought to avoid confrontation by having my hair done like him in my next movie," he joked.
In response to Cohen's claims, a spokeswoman for Gallagher said: "Liam wants to clarify that it wasn't just the one eye, it was both."
Sacha has been promoting The Brothers Grimsby in the US this week ahead of its release there on March 11. Last week, he arrived at the world premiere of his film in London, dressed as his character Nobby Grimsby in a polo neck, socks, sandals, gun holster and a blue underwear.
Watch the trailer below: