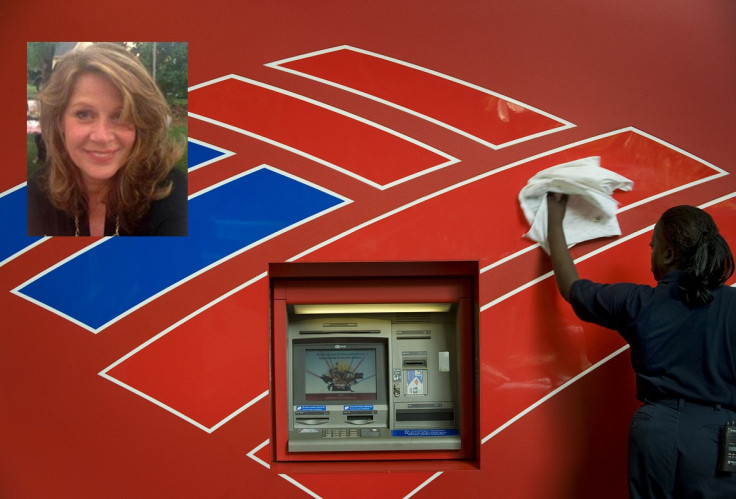 Racist Bank of America employee Christine McMullen Lindgren has been sacked after writing "F***ing n****r go back to Africa" in a hateful message on Facebook. The 57-year-old said African Americans were poor and lazy descendants of slaves who indulged in self-pity.
"I hate Facebook for this reason you f***ing n****rs," she wrote. "And yes, if [you] can call each other that well I can too. F***ing n****r go back to Africa. Get over your pity party. You created this hatred and your own kind that brought your great great parents [sic] over here and sold them.
"Do something with your lives and your children's lives. I'm sure you don't work, collect welfare and teach hatred. Your poor children. All five of them you can't afford because I pay for them."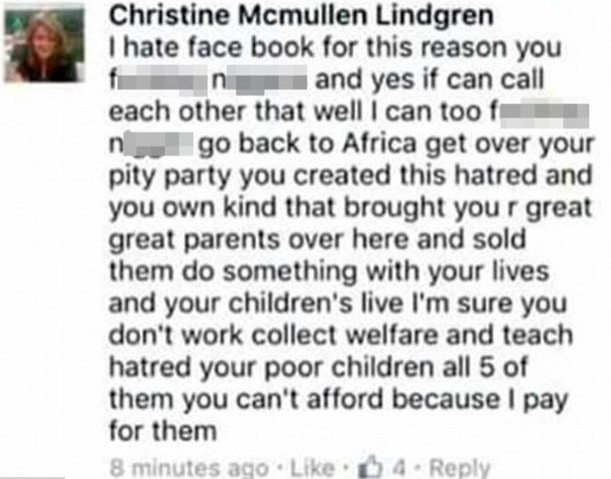 The outburst had four "Likes" before Lindgren deleted her account. Within hours she was sacked from the branch in Atlanta, Georgia by the US banking giant after another Facebook user contacted it over the vitriol.
Bank of America said the comments were "reprehensible and unacceptable" and that Lindgren no longer works there.