Sainsbury's Justin King Exclusive: From Firing 650 People on His 1st Day to Ruling Retail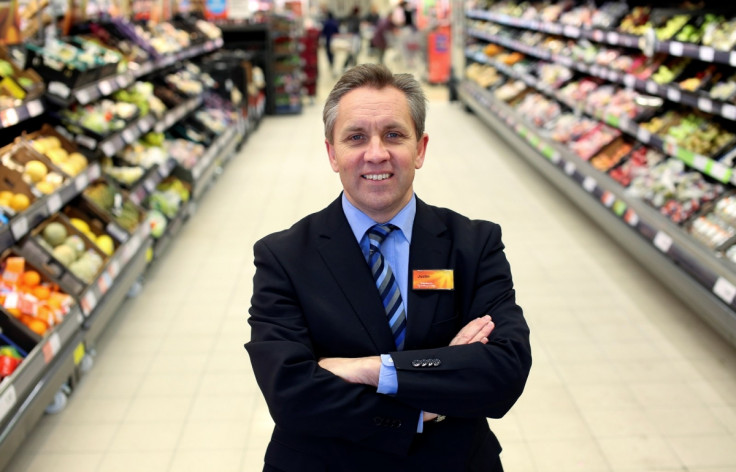 Markets took a collective sigh when Sainsbury's chief executive Justin King shockingly announced that he was leaving the supermarket giant for new pastures.
As Sainsbury's decade-long leader, King has tough shoes to fill as he plans to depart after the group's annual shareholder meeting on 9 July this year.
While Sainsbury's revealed its commercial director Mike Coupe will be King's successor, all eyes have turned to where the chief executive is moving to and whether he will move onto a competitor.
King told IBTimes UK at an Insight Talk event at Gordon's School, Surrey, without giving up the inside scoop of where he is moving to, that he signed a contract that stipulated that he is unable to work for a Sainbury's competitor in the near future.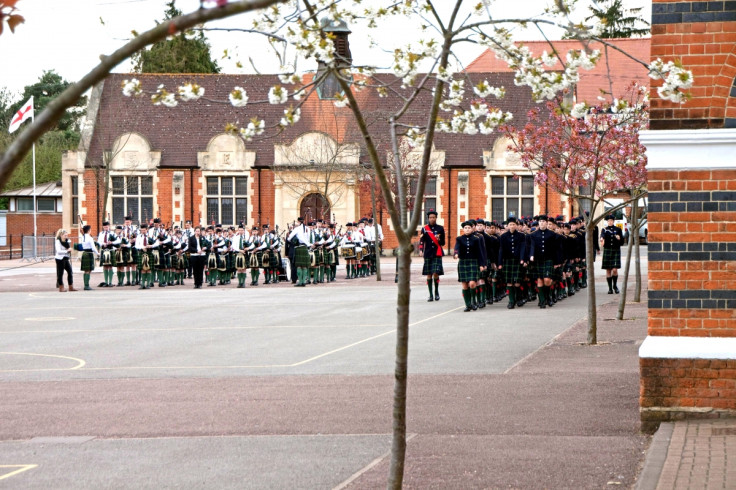 Sainbury's Justin King talks to IBTimes UK at an Insight Talk event at Gordon's School, Surrey
Gordon's School development team
Speaking at an inspirational event for students at Gordon's School, where the patron is the Queen, King divulged the details of his journey from a self-confessed lazy student who was distracted by the social scene to one of the most successful UK retail CEOs of all time.
"You must have passion for what you do and enjoy it," said King, to the Gordon's School students that ranged from 11-18 years old.
"Do the things that motivate you and that you enjoy, because you'll do them better. Have to have fun along the way, business is often taken too seriously."
He added that in interviews, make sure the employer sees not only your qualifications for the job but show them your personality and talk about your interests as well. It's the other things that make you stand out.
Working His Way Up
After attending grammar school, sixth form college, and then Bath University because he liked the look of it, King went joined a lucrative graduate scheme with Mars confectionary, which went on to employ him for several years.
Out of the six graduates on the scheme, four went onto become CEOs of Britain's biggest businesses.
After admitting that he never had a specific career plan but "made it up as he went along" and "waited for the next good thing to come" he said that he knew that he wanted to run big companies and that he would develop expertise in food/branding/retail.
Following Mars, King went onto work for Pepsi, where he even spent some time in Iraq, due to the group being a main sponsor for a football tournament.
By the age of 30, he went to Haagen-Dazs ice-cream, where he got stuck into brand development as the product was only sold in Harrods in the UK at the time, so "through some slightly controversial advertising, he broadened the market for Haagen-Dazs in the UK significantly."
The rest is now history, of course.
Supermarket Reign
King got his first taste of working through food retail company issues when he joined Asda when the group was battling with bankruptcy in 1992.
After moving to M&S, he managed and ran the highly successful food business and created the popular M&S convenience stores.
But it wasn't until his moving to Sainsbury's as CEO when he was 42 that truly gave him his biggest challenges and successes.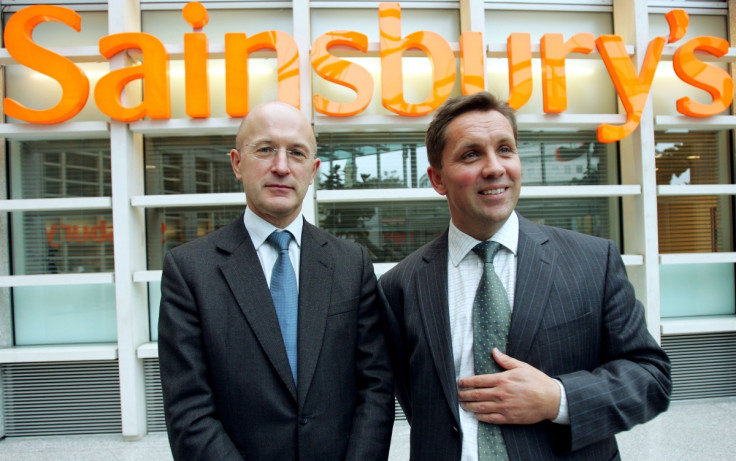 King (Right) with the now Royal Bank of Scotland (RBS) Chairman Sir Philip Hampton (Left)
Reuters
"The supermarket was in lots of difficulties due to it losing sight of purpose," said King.
"It forgot that its job was to serve customers and Sainsbury's lost market share for 13 years straight [as a result]."
Moreover, King said that the biggest challenges of his career happened at Sainsbury's as "within the first six months, more went wrong in the company than right but as CEO you have to be the very last person to show any doubt in the company".
He revealed that on his very first day he had to fire 650 people.
"It was the right decision to make at the time but I regret that it happened. It was one of those things that I'd rather not have done."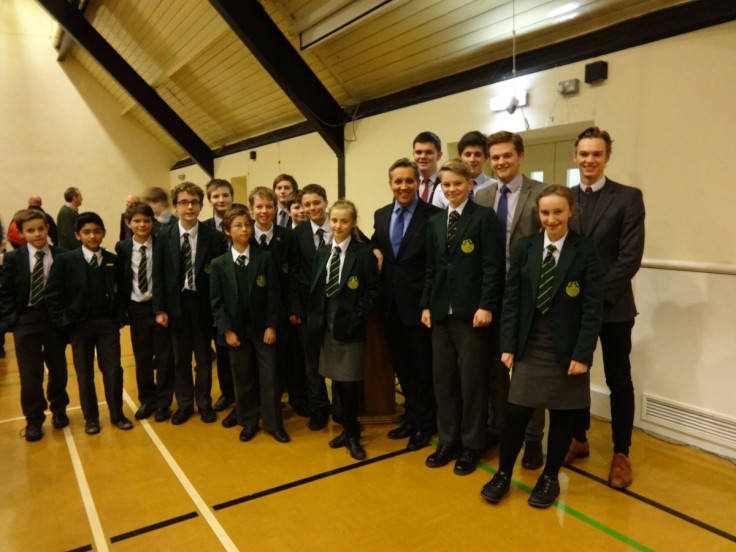 Sainbury's Justin King talks to IBTimes UK at an Insight Talk event at Gordon's School, Surrey
Gordon's School
However, with tough decisions, came big rewards.
"My biggest achievement in my career was and is Sainsbury's," said King.
"The people that broke it [the business] were the same people [lower levels of the company] that fixed it."
"The transformation of Sainsbury's gave back the sense of pride for employees. Success is behind the value of people within the company, if you treat your employees well, they will treat customers well."
Additional reporting by Lottie Andrews from Gordon's School.
© Copyright IBTimes 2023. All rights reserved.