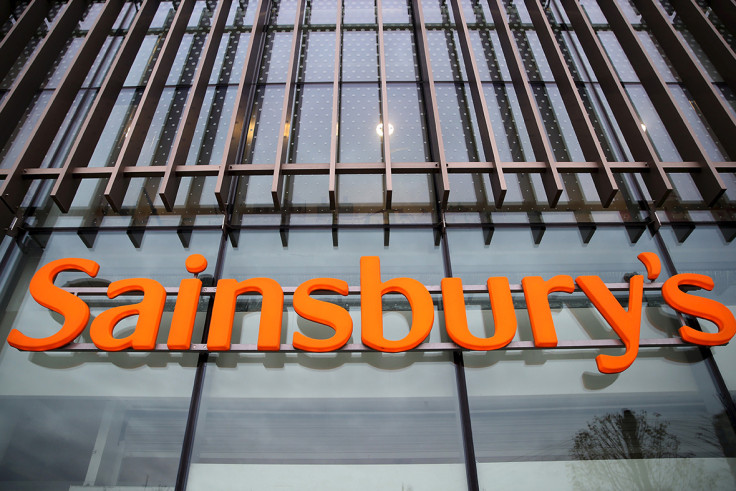 The UK has a fiercely competitive supermarket sector, which results in highly differentiated brands. Sainsbury's has cornered the market as our leading mass quality grocer, and it has an enviable image, not as downmarket as a discounter, not as posh as Waitrose, but resolutely wholesome.
For over a decade, its ads were fronted by Jamie Oliver and given an extra zap when he campaigned for better school meals.
At the heart of its values-led brand is its position as a major champion of Fairtrade food. It is now the world's biggest retailer of Fairtrade products, selling more Fairtrade tea, coffee and bananas than most other British retailers put together.
So the recent decision to drop the Fairtrade mark from its own-brand tea is a big deal.
It's huge for more than 200,000 farmers in Malawi, Rwanda and Kenya who supply much of its tea, it could be pretty significant for Sainsbury's brand positioning, but it's also the opposite direction most people want to see for Brexit Britain.
The Fairtrade label has enormous recognition and trust from UK consumers, in part because Sainsbury's has been such an effective champion – one in three bananas sold in the UK now carries the mark.
And behind the label lies an ingenious system, which doesn't just bring additional income to poor farmers, but gives them some control over where the money is spent.
Fairtrade is 50% owned by small producers in the developing world, and they get to decide where the millions of pounds of premium payment built into the price paid by consumers are spent – most often in providing schools, housing and healthcare for their communities.
Sainsbury's is proposing to introduce their own 'Fairly Traded' label, which maintains a minimum price and a premium price, but has two crucial differences from Fairtrade – it has no independent system for settling disputes between suppliers and Sainsbury's, and crucially it removes control of premium payments from the producers.
What was previously a democratic decision for tea farmers in Malawi or Kenya now becomes a decision for Sainsbury's HQ. What was a genuine partnership between consumers and producers becomes a charitable grant overseen by experts in London.
Judging by their Facebook page, it's not going down well with their shoppers and it certainly hasn't gone down well with farmers.
Fairtrade Africa, which represents over a million Fairtrade producers in Africa, said: "We are extremely concerned about the power and control that Sainsbury's seeks to exert over us."
It's genuinely difficult to work out why Sainsbury's would think this is a good idea. They say it's about "moving with the times", offering additional support to farmers to adapt to climate change.
But Oxfam has talked to them and we still don't understand why they couldn't provide additional benefits while keeping their tea under Fairtrade and helping farmers adapt to climate change.
They save a small amount of money by not licensing the Fairtrade label, but say it's not about cost-saving. They remove control from their suppliers but say it's about empowering poor farmers. Read their statement and see if you can work it out.
Fairtrade is not perfect, of course. Oxfam has highlighted the limited impact the scheme has had in improving conditions for waged workers, for instance on tea plantations, but these weaknesses have begun to be addressed by the Fairtrade Foundation.
The challenge for Fairtrade, with its ambition to achieve positive social impact, is that in the fiercely competitive market in which more than half of UK supermarket tea is sold at a discount, retailers are attracted by schemes that set a lower bar and cost them less, such as Rainforest Alliance, or in this case, Sainsbury's substituting its own scheme.
Fairtrade can only thrive with a critical mass of support from retailers and consumers.
Amid the enormous disagreements about Brexit there is one area where there is something approaching consensus - that Britain should remain global in its outlook, engaged in the world, and play a leadership role on international development and climate change.
Fairtrade embodies that aspiration, because it's a partnership between British consumers and farmers that reduces poverty and increases environmental sustainability. No-so fair trade doesn't work at any level. It won't work for poor tea farmers left begging for charitable grants from London.
It won't work for consumers confused about supermarket labels, and I'd be surprised if it works for Sainsbury's, because it will undermine its great heritage as a Fairtrade pioneer.