A motel next to a reportedly haunted cemetery in rural Nevada is selling for $900,000 (£694,429 €766,469) – but the real catch is that the new owner must promise to keep the building's 600 clown figurines, mannequins and paintings.
Clown Motel's current owner Bob Perchetti says after 22 years in charge it is time to hand the running of the 31-room hotel to someone else.
Perchetti, 79, says he plans to spend more time with his wife, five daughters, three sons and 14 grandchildren.
But he insists the clown theme must remain part of the hotel, based in the mining town of Tonopah, about 250 miles northwest of Las Vegas.
"I'm not going to let them change the clown motif," he told the Las Vegas Review journal. "That's going to be part of the contract."
Perchetti boasted of more than seven offers to buy the building, and hopes to sell the place within a month.
The motel was built in 1985 by siblings Leona and LeRoy David, according to the current owner. The pair wanted to build a hotel next to the cemetery where their father was buried. They also thought it was the perfect place to house their small clown collection.
"He and his sister decided from day one that it was going to be the Clown Motel," Perchetti said. He bought the motel from the founders in 1995.
"I've put a lot of work into it," Perchetti explained, this included adding to the clown collection.
Ghost Adventures
In 2015 the motel got a major boost from being featured in an episode of the TV show Ghost Adventures. Viewers saw blurry footage of a life-sized clown mannequin sitting by the front desk. The mannequin's hand moved on its own.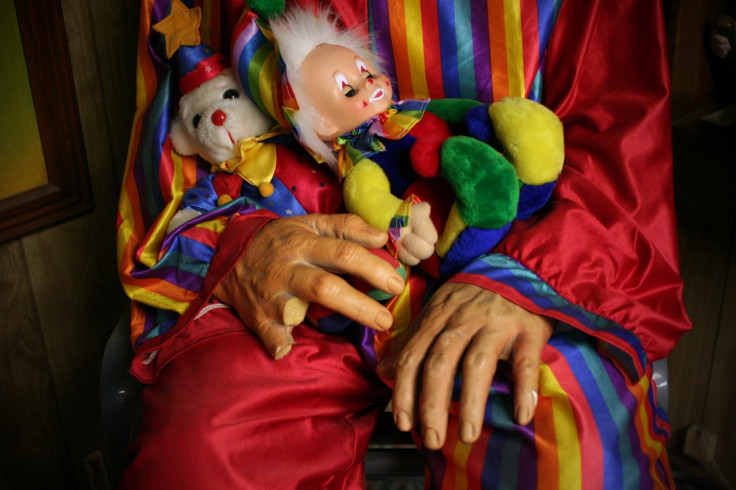 "After that was when we started getting a lot more activity," Perchetti said. "A lot more people stopping."
Donations from all over the world also began to pour in, and its collection now includes clown figurines from Europe, Asia, Australia and New Zealand.
The motel employs seven part-time workers from Tonopah. Some are locals, but others are outsiders who rolled into town without a place to stay, like Marlena Dufour.
Dufour, who was looking for work, was on her way from Texas to Sacramento, California, when her car broke down near the motel. Perchetti offered her work managing laundry in exchange for a room.
She secured her night shift at the motel in 2010, working for $8.25 an hour. And seven years later she is still in Tonopah.
"If it wasn't for Bob, I don't know where we would have been," Dufour said.
Attracting guests
Other employees at the motel are afraid of losing their jobs in a town where work is hard to come by. Perchetti said he wants the new owner to at least interview his current employees so they can keep their jobs.
"They can improve it any way they want, but we don't want to lose the clown motel," the current owner said. "We want it to be bigger and better."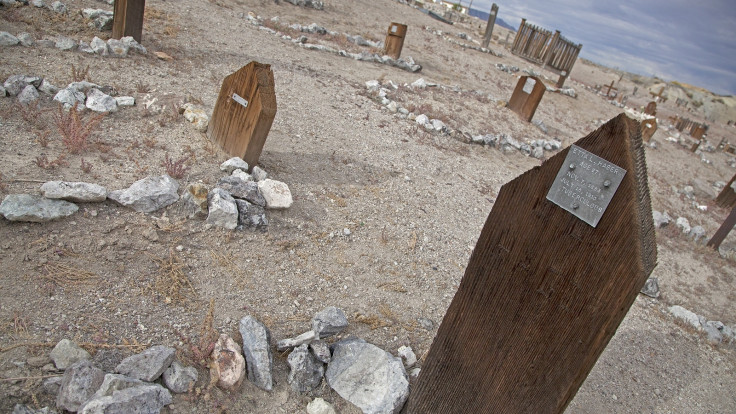 Although Perchetti is moving on he has ideas on how to improve the property if the new owner will listen. He says the hotel would benefit if a miniature golf course was built next to it, and a national clown convention would also attract guests.
Reviews on Tripadvisor are generally positive. One guest from Tennessee said: "Haunted, kitschy, clowns, creepy cemetery, if you like all that, it's perfect!"
But another reviewer from New York said: "The mattresses had seen much better days, the TV looked as if it had been in a fight with some other furniture and lost."
Hotel worker Dufour said many visitors come despite, or because of, their fear of clowns. Sometimes people walk into the office only to scream or faint. But more keep coming.
"They don't want to be in a normal motel," she said. "It's people that just want to escape."