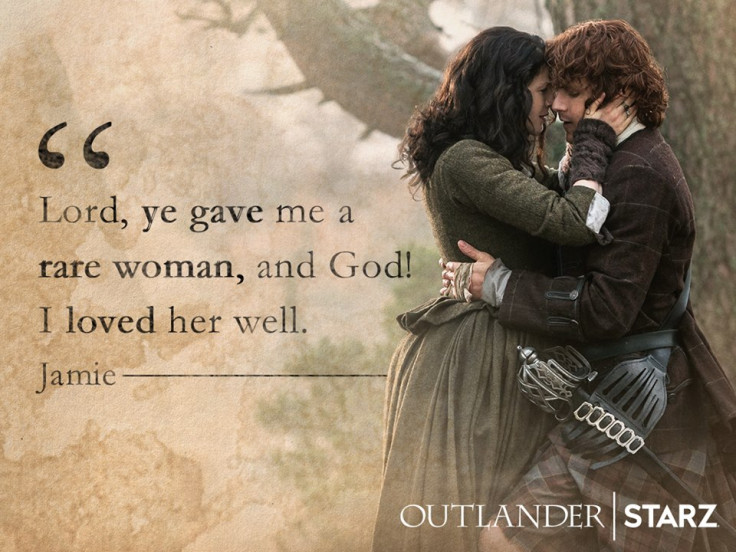 Outlander season 3 has begun filming, as first look of Jamie Fraser (played by Sam Heughan) got revealed in behind-the-set photos released by Just Jared. Heughan face is covered with blood while filming a battle scene for the third season of his hit Starz series in Cumbernauld, Scotland.
The 36-year-old actor was reportedly filming the Battle of Culloden scene, as it was revealed in season 2 finale that the Scottish soldier actually survived the battle against British forces.
Season 2 of Outlander ended with Claire determined to find her husband, Jamie, thereby setting up a tearful reunion between the lovers in season 3. Previously, Sam Heughan spoke to Vulture about his preparations on playing an older Jamie when show returns in 2017.
"I'm thinking about getting really fat. I'm thinking eating a lot and not working out would be really good," he joked, then went on to add, "It's less about his appearance, and more about who he is without Claire."
Heughan has read the season 3 script (penned by showrunner Ron D. Moore) and hinted that Outlander goes into new different worlds in the upcoming season. "It's going to be a completely different show. Next year's stuff is probably the most interesting, in a way. We've been setting it up, setting the stage, introducing these characters, and now it goes into new, different worlds," the 36-year-old actor said.
Previously, Executive producer Maril Davis teased Claire and Jamie's reunion and shared, "I would hate to see them [Claire and Jamie] together immediately. Like I said, we're still kind of figuring that out, but you should feel that 20 years has passed and it shouldn't be easy. That's a huge separation for them and they think they'll never see each other again."