Queens Park Rangers midfielder Samba Diakite has refuted claims he has returned to France to battle depression.
Newspaper reports had suggested the 23 year old was suffering from depression and was granted time away off during the international break to tackle the illness.
But Diakite has rubbished the reports, claiming the story over the alleged illness is 'ridiculous'.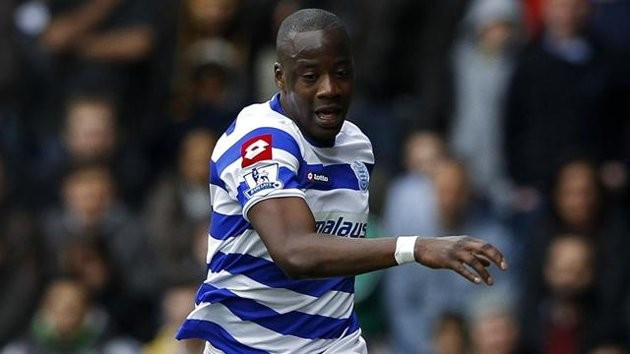 "Frankly, I do not understand why some people start rumours like that," Diakite told RMC Sport.
"I was a bit tired in the last few days and my club allowed me to spend three days in Paris. But I am not depressed.
"My club are my employers and I was in contact with them every day.
"All of a sudden I wake up this morning, open the newspapers and learn that someone has said that I am depressed. This is ridiculous and disappointing.
"I am currently in London and I have been to training, so this is amazing.
"It saddens me because I received calls from concerned members of my family. Fortunately I am a strong character as this could have had serious consequences for someone who is weak.
"I want to assure my friends and fans of QPR that I will be at training on Monday with the rest of the group and all is well."
Manager Mark Hughes, who signed Diakite from Nancy during the January transfer window last season, has confirmed the Malian international has been granted compassionate leave and said the club would continue to be supportive.
"We hope he can overcome this very quickly and get back to being the outstanding player that he undoubtedly is," Hughes said.
"In the meantime, we are giving him the time and help that he needs."
The Daily Mail, who published the story on their website in the early hours of Friday morning, claimed the story to be an exclusive but couldn't include substancial detail surrounding his condition.
Professional Footballers' Association chairman Clarke Carlisle had jumped to the support of Diakite.
Concern over depression in the game came to a head following the mystery over the death of former Wales manager Gary Speed, while ex-Bradford City striker Dean Windass says he tried to commit suicide in January; two years after retiring from professional football.