Germany's Parliament voted in favour of legalising same-sex marriage, a landmark decision for gay women and men living in a country split between liberalism and conservative Christian traditions.
Chancellor Angela Merkel voted against the move, saying she believed "marriage is between a man and a woman" but hoped the decision would bring "more social cohesion and peace".
Although the country has allowed same-sex couples to enter into civil partnerships since 2001, it has until now lacked full same-sex marriage equality, unlike many of its neighbours.
Several countries in Europe have legalised same-sex marriage in 2017, including Finland and Slovenia.
The Dutch were the first to legalise equal marriage rights in 2001, but the majority of European countries - particularly in eastern Europe - have still not granted the right for gay couples to marry.
In certain countries, particularly in eastern and southeastern Europe, marriage equality is still a long way off. Closer to home, same-sex marriage is still not recognised in Northern Ireland.
Italy
Italy, a nation dominated by the Catholic Church, is one of the European states that permit civil unions, but doesn't grant full marriage equality to same-sex couples.
Poland
Same-sex marriage and civil unions are illegal in the former Soviet satellite, which is under the rule of the right-wing, Roman Catholic Law and Justice party. Jaroslaw Kaczynski, the party chairman, has been open about his aversion to LGBT rights, claiming that the "affirmation of homosexuality will lead to the downfall of civilisation".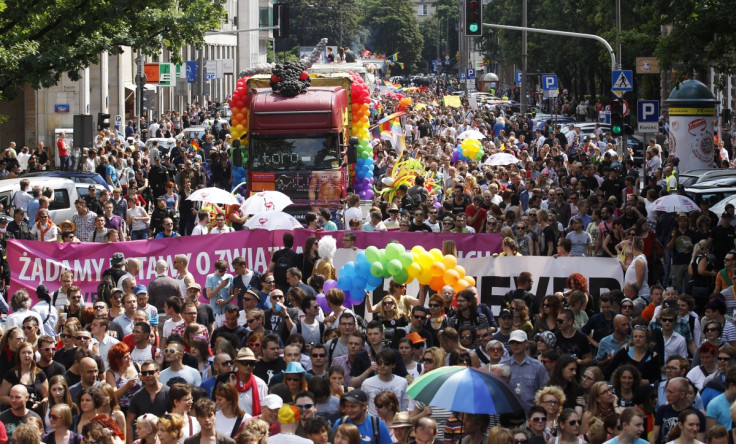 Austria
Austria hasn't legalised same-sex marriage, but does allow civil partnerships. Couples have had joint adoption rights since 2016.
Switzerland
Although marriage equality is yet to arrive in the country, equality is on the horizon for Switzerland. In 2016, the Swiss rejected a referendum initiative that would have altered the constitution and banned gay couples from marrying.
Czech Republic
Same-sex marriage is not legal in the Czech Republic, but unlike its neighbours in eastern and central Europe, support for same-sex marriage is strong. The Pew Research Center published 2017 data which found the Czechs have among the highest levels of support for legal abortion (84%) and same-sex marriage (65%).
Ukraine
Ukraine became the first post-Soviet country to decriminalise homosexuality after the collapse of the Soviet Union in 1991. But intolerance has steadily grown – mirroring the rising homophobia in neighbouring Russia. The country recently introduced legislation protecting the LGBT community, including banning sexual discrimination in employment in 2015. But anti-LGBT sentiment remains high among the public and officials in Ukraine – and discrimination and abuse is rife.
Greece
In 2015, Greece legalised civil unions despite strong opposition from the Orthodox Church, but couples are not granted full marriage rights or the right to adopt.
Macedonia
Two years ago, the Balkan nation's parliament approved a change to the constitution that banned same-sex marriage, claiming it would "affirm, promote and protect" family traditions. It defines marriage as a union only between a woman and man.
Romania
This month, Romanian rights groups asked the parliament to reject a proposed referendum on a constitutional change that would rule out the possibility of legalising same-sex marriage. Although homosexuality is legal, "conversion therapy" - a disturbing phenomenon to try alter an individual's sexual orientation - has not been banned.
Moldova
Like Romania, same-sex marriage is not legal, yet conversion therapy technically is.
Bulgaria
Bulgaria, along with Poland and Romania, does not allow gay marriage - nor registered partnerships for same-sex couples. There is an annual Pride parade in Sofia, but homophobic attitudes prevail in the country and it is normally the target of protests and violence.
Belarus
Same-sex couples cannot marry, enter into unions or adopt in Belarus - and gay women and men have little to no formal protection against discrimination in a country strongly influenced by the Russian Orthodox Church. The government decriminalised same-sex partnerships between consenting couples in 1994.
Lithuania
Homosexuality is legal in Lithuania, but same-sex marriage and adoption are not and attitudes can be hostile. Although the country updated its protection laws last year, it failed to uphold the rights of transgender people. On a positive note, Vilnius - along with Talinn in Estonia and Riga in Latvia - holds the Baltic Pride event annually.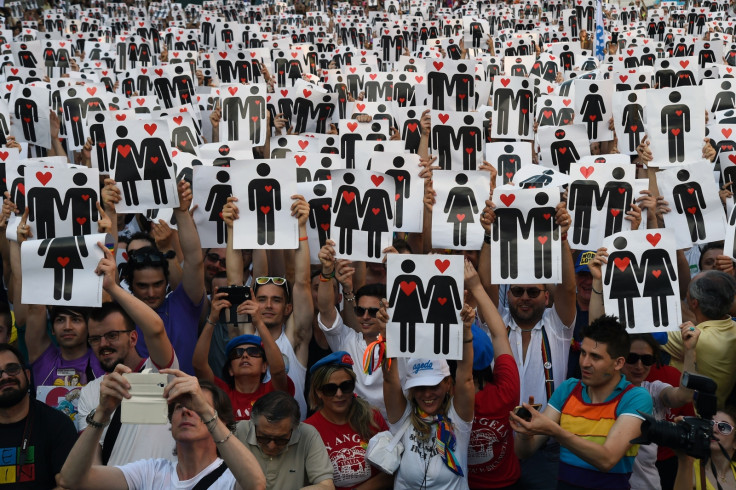 Estonia
Same-sex marriage isn't legal, but in 2014, Estonia became the first former Soviet republic to allow civil partnerships.
Latvia
Not only is same-sex marriage illegal, and neither are civil unions, equality, family and hate crime legislation still omit sexual orientation and gender identity - leaving the LGBT community with few formal protections. In 2016, the Supreme Court questioned whether Latvian same-sex couples who want to marry outside of the country should have their applications considered.
Bosnia & Herzegovina
Along with Greece and Slovenia, Bosnia & Herzegovina this year enacted new statutes to protect LGBT people from discrimination - although same-sex couples are still not granted marriage equality.
Slovakia
The central European state doesn't allow same-sex couples to marry or enter into a union. Bratislava has a small but established gay scene and it hosted its first Pride event in 2010, which was met with protest by right-wing groups.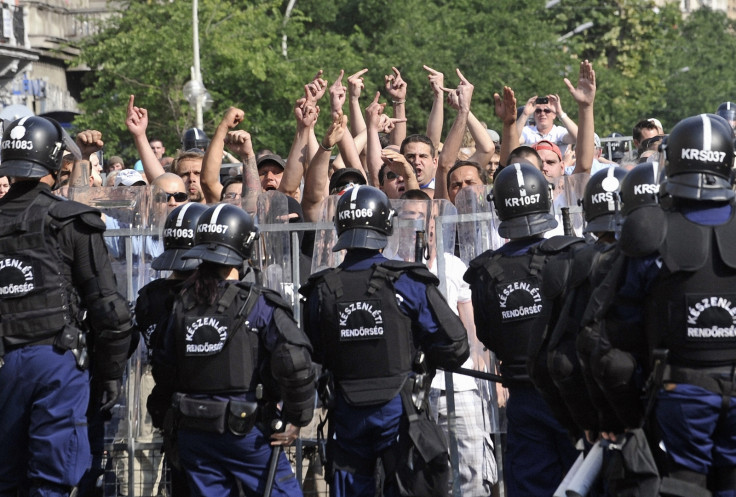 Cyprus
Civil unions became legal in 2015, but full marriage rights aren't granted. Although the socially conservative Eastern Orthodox Church has significant influence in the country, its membership of the European Union has improved LGBT rights.
Croatia
Civil partnerships are legal in Croatia and a single person regardless of sexual identity is able to adopt.
Hungary
The LGBT community faces an uphill battle in Hungary. Last year, the country blocked a European agreement to protect LGBT people against discrimination - with Viktor Orban's right-wing government stating the country was "not in the position to agree with the list of actions to advance LGBTI equality". Orban recently came under fire for hosting an anti-LGBT hate group in Budapest.
Albania
Albanian same-sex couples don't have the right to marry legally, but over the last five years, the country has implemented anti-discrimination laws and banned the dissemination of homophobic information. Regardless, homophobic attitudes remain a serious challenge in Albania.
Serbia
Homophobia is engrained in the deeply conservative Balkan country, but Serbia recently took a huge step towards improving LGBT visibility. In June, the Serbian president nominated a gay woman, Ana Brnabic, to be prime minister.
Montenegro
Homosexuality was decriminalised in 1977 and discrimination banned in 2010 - but homophobic attitudes are rife in Montenegro. One survey found 71% of adults thought of homosexuality as an "illness" that is "very dangerous for society" and that state institutions should work to suppress it.
Civil unions are granted in Andorra, Liechtenstein and Malta, but not San Marino and Monaco.