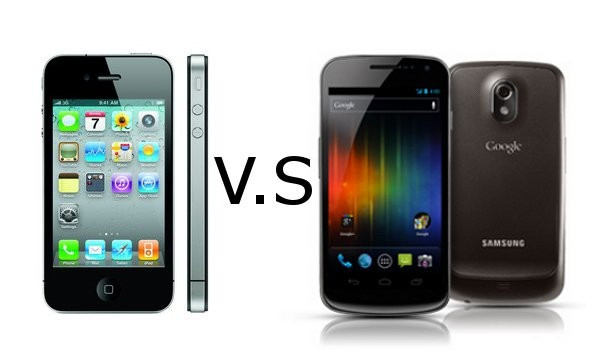 Korean smartphone giant Samsung has agreed with its US rival Apple to drop all lawsuits between the companies outside the US.
Samsung said the agreement covers patent lawsuits in eight countries: South Korea, Japan, Australia, the Netherlands, Germany, France, Italy and the UK.
"Samsung and Apple have agreed to drop all litigation between the two companies outside the United States," Samsung said in a statement.
"This agreement does not involve any licensing arrangements, and the companies are continuing to pursue the existing cases in U.S. courts," the statement said.
The arch rivals have been engaged in a number of lawsuits in various countries, as they accused each other of patent infringement.
Apple sued Samsung for the first time in the US in 2011 for copying features of its flagship iPhone. In counter measures, Samsung sued Apple for patent infringement in a number of countries including South Korea, Japan, Australia and the UK. Subsequently, Apple filed countersuits in five countries.
Apple has so far won in two lawsuits against Samsung, which was ordered to pay more than $1bn (£593m, €746m) in compensation to Apple.
In May, Californian jury awarded Apple $119m in damages from Samsung, lower than its demand of $2.2bn. Apple is seeking a retrial in the case.
Apple sued a number of rival smartphone makers over patent issues, but the legal battle between Samsung and Apple has been fiercer and widely noticed. Apple is looking to ban Samsung from selling its devices in the key US market.
About two years ago, a federal jury found Samsung was infringing on Apple's patents and asked the South Korean electronics major to pay about $930m to Apple. Nevertheless, Apple requested a sales ban on Samsung's alleged infringing devices, but Judge Lucy Koh denied that request.
With both parties being adamant with their claims, a number of judges have urged the companies to settle their differences out of court.
In February, Apple CEO Tim Cook and his Samsung mobile communications counterpart JK Shin met for a full-day negotiation session.
Despite being market leaders, Samsung and Apple are steadily losing their market share to low-cost rivals, including Lenovo, HTC and Huawei. The settlement is expected to reduce the companies' high legal costs to a great extent.
Apple had earlier agreed with Google, the maker of Android operating system widely used in smartphones, to settle all outstanding patent disputes between them.