Samsung has announced details of the Exynos 5 dual-core processor that the South Korean company claims will be the world's first ARM Cortex A-15 CPU. The Exynos 5 has been clocked at 1.7GHz and designed using the 32nm High-K Metal Gate (HKMG) process. Furthermore, Samsung claims the processor will deliver twice the performance of the Cortex A9 dual-core unit and consume 30 percent less power than the 45nm-based Exynos 4 unit.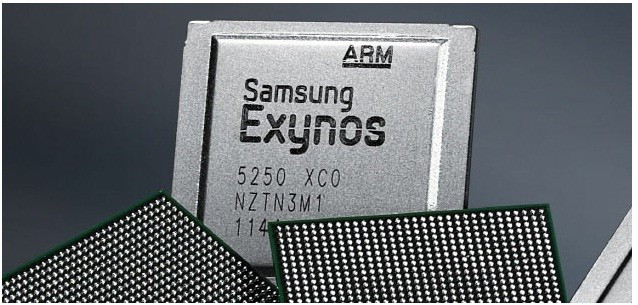 What can the Exynos 5 do?
Company reports claim that the Exynos 5 is capable of supporting high-resolution displays up to WQXGA at 1600 x 2560 pixels. The processor is to offer memory bandwidth at 12.8 GB/s with 2-port 800MHz LPDDR3 RAM and is capable of playing 3D games. The chip's eight megapixel image signal processor will offer high-resolution video recording and playback.
Android Authority expects the Exynos 5 to go up against Qualcomm's Snapdragon S4 dual-core chip (clock speed 1.5GHz), although a similarly clocked quad core Snapdragon S4 Pro is expected later this year.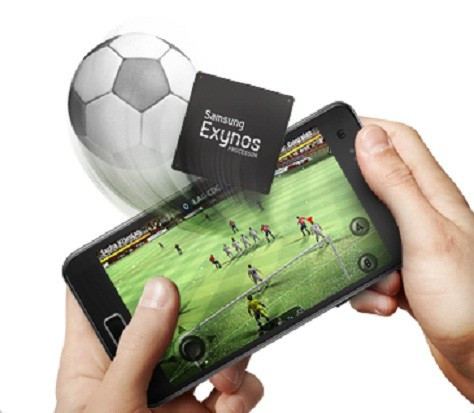 Exynos 5 Dual-Core for Samsung Galaxy Note 2?
Samsung released details of the Exynos 4 quad-core unit before the release of the device it would power - the next-gen Galaxy S3 - and claimed it was faster and more energy-efficient than its 45nm-based dual-core cousin. The Galaxy S3 was the first device to adopt the Exynos quad-core processor.
If the company follows a similar pattern, it could be that the Galaxy Note 2 - the sequel to the hugely popular Galaxy Note - will be the debut vehicle for the Exynos 5 chip.
The Galaxy Note 2 is expected to be announced on 29 August at the IFA trade show in Berlin. The rumours suggest a 5.5in screen, Android 4.0.4 (Ice Cream Sandwich), an eight megapixel camera and the critically acclaimed S Pen stylus.