Samsung has announced its new Android smartphone, Galaxy Ace Duos. Users, who would like to use dual SIM slots, can go for the new Galaxy Ace Duos. The Korean giant had announced the smartphone with the same name back in February. But it lacked dual-SIM capability. The old model was a CDMA/GSM smartphone, whereas the new one is a dual-SIM GSM model.
"With dual SIM convenience, enhanced connectivity, and performance features, the Galaxy Ace Duos delivers a sleek design and incredible features intended to provide consumers with a smartphone that meets their hidden needs," said J K Shin, President and Head of IT & Mobile Communications Division, at Samsung.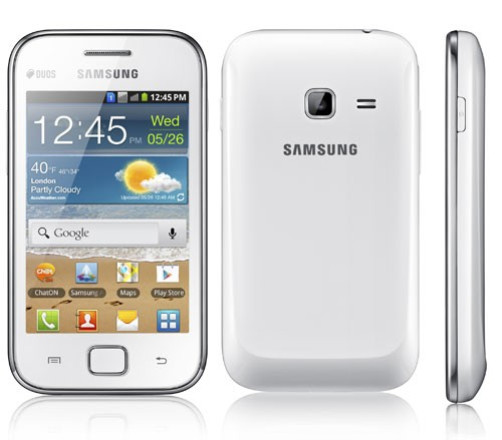 Its unique feature "Dual SIM always On" will automatically forward incoming calls from the phone number on SIM 2, even if a user is busy on the phone with SIM 1's number.
The device flaunts a 3.5in HVGA TFT-LCD display. Its dimension measure 112.74 x 61.5 x 11.5mm and weighs 122g. It runs on Android 2.3 Gingerbread operating system. It is powered by an 832MHz processor. The smartphone includes HSDPA 7.2Mbps which delivers improved browsing as well as fast download with reduced lag-times. It includes Wi-Fi 802.11 b/g/n and offers support to Bluetooth 3.0 wireless technology.
The new Galaxy Ace Duos contains a 3GB of storage and 512MB of RAM. It comes with a microSD card slot with an additional memory of 32GB.
It has a rear-facing camera of five megapixel which features auto-focus, single shot, smile shot and panorama shot. It contains a 1300mAh battery. Apart from the specs, the device includes ChatON, Samsung's communication service which allows users to connect on any phone platform into a single area, ensuring them to stay connected with the content and contacts that are required.
The new Samsung smartphone will be available from June starting in Russia and slowly rolled out to Europe, CIS, Latin America, Southeast and Southwest Asia, Middle East, Africa and China.