Samsung's next flagship smartphone will reportedly come at the same time that Apple releases its latest iPhone iteration.
There have been a series of leaks showing the purported picture of Samsung Galaxy F over the last week. The latest one is said to be a pre-production model of the handset powered by Snapdragon 801, but it is expected to be replaced by a Snapdragon 805 chip.
Besides, the leaked screenshot suggests that the Galaxy F will be smaller than Samsung's fifth generation Galaxy S smartphone and have thinner bezels. One notable feature is that the device will be IP67 certified with dust and water resistance capability.
Now, a new photo of Samsung Galaxy F, taken outdoors for a better view, has been published by PhoneArena. The new leak again clearly shows the brushed metal back cover. Below is the screenshot of Samsung Galaxy F taken outdoors.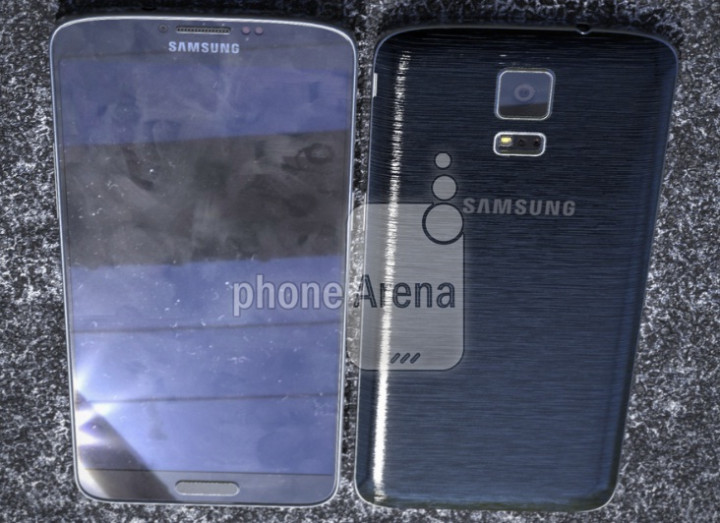 The report further suggests that Samsung will release Galaxy F at around the same time that Apple rolls out its next generation iPhone. Apple's iPhone 6 is one of the most anticipated devices of the year and is highly likely to be released in September.
The Galaxy F is believed to be Samsung's long rumoured premium version smartphone, also known as Galaxy S5 Prime, with an upgrade having a higher resolution screen and camera technology and faster processing capability. This includes a 5.3in QHD screen with resolution at 1440 x 2560 pixels, quad-core Snapdragon 805 processor and 16 megapixel rear-facing camera with OIS (Optical Image Stabilisation) technology.