Samsung will announce a second Galaxy Gear smartwatch at a major technology trade show in early 2014, it has been revealed, just months after the first Gear is due to go on sale.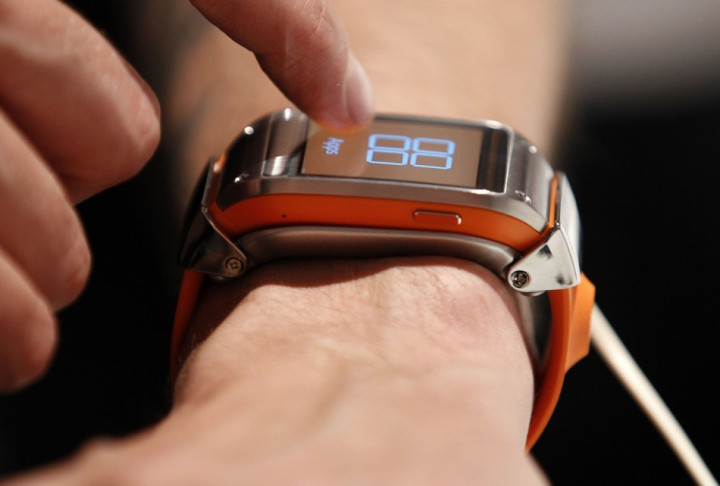 Expected to appear at either the Consumer Electronics Show in Las Vegas from 7 January, or at Mobile World Congress in Barcelona from 24 February, the second Galaxy Gear will hope to make a bigger splash than the original, which failed to live up to some industry expectations.
Hailed a "fashion icon" by Samsung, the Galaxy Gear has a 1.6in touchscreen and can be paired to smartphones via Bluetooth to deliver notifications and calls to the wearer's wrist. But an estimated battery life of just one day, a lack of GPS and no functionality with devices other than a select few from Samsung made for a mediocre reception.
According to industry sources speaking to the Korean Digital Times, Samsung is currently working on the Galaxy Gear 2. The publication cites problems with the first Gear not living up to hype generated ahead of its announcement and a high price ($300/£190) as reasons why Samsung is looking to quickly launch another Gear.
Second gear
Due on sale later this month, the first Galaxy Gear will only be compatible with Samsung's Galaxy Note 3 and updated Note 10.1 tablet - an upcoming software update will make the Galaxy S4 work with Gear too.
Announcing a second Gear so soon after the first may have been in Samsung's plans all along, but it seems an usual move to leave the launch of the second device until after the Christmas sales spike - and early adopters will no doubt be unamused if their Gear is relegated to the second-best model so soon, should a superior watch arrive in the first quarter of 2014.
Samsung perhaps saw mounting pressure from reports of Apple developing its own iWatch as a reason to launch the first Galaxy Gear ahead of time and will use the product to gauge consumer feedback, before quickly following up with a new model more tailored towards what the majority of potential buyers want.
With the recent hiring of Jay Blahnik, Nike's former consultant for its FuelBand fitness tracker, and the new iPhone 5S featuring an M7 processor used to deliver fitness-based data to apps from Nike and others, the speculation surrounding a possible iWatch launch in 2014 continues to grow.